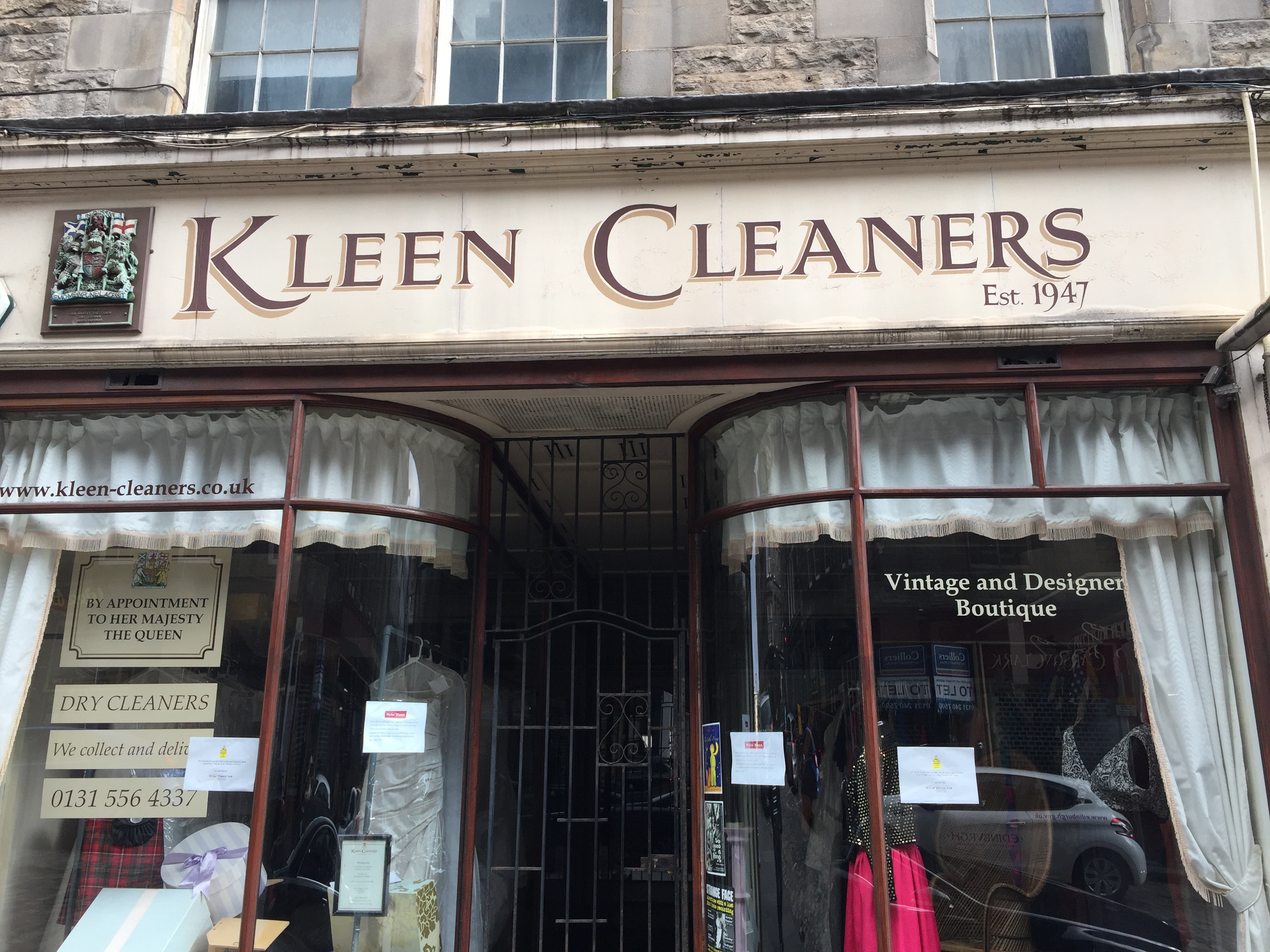 Following one post on Facebook, an East Lothian bride has found her wedding dress which was handed down from her great great grandmother.
Tess Newall told The Edinburgh Reporter that she had lost her much loved wedding dress which she wore at her East Lothian wedding in June 2016.
She explained : "I had a wedding dress which was very old and taken to Kleen Kleaners to be cleaned. They used to be the best but have gone into liquidation.
"Now they have lost my dress and my search seems to have gone viral on Facebook."
Her father heard back from Wylie & Bisset the firm who are acting in the sequestration of the previous owner of the long-established dry cleaners in a letter received just yesterday morning.
The letter explained that Wylie & Bisset had tried to contact as many customers as possible where they had receipts. Any wedding dresses left for cleaning within the three months before the shop closed but which had not been collected were handed over to Johnson's Dry Cleaners, but sadly Mrs Newall's heirloom dress was not among them.
The royal warrant holders closed their doors in October 2016 after the owner became bankrupt.
The original post on Facebook was shared over 300,000 times and liked over 40,000 times.
Happily the landlord of the shop on St Mary's Street caught up with the story on social media and had another look inside the shop.
Tess explained : "He found a crumpled heap of antique lace on the floor. My mum and dad have just been let in to the shop and to their amazement and joy it is our dress! (still with our ticket, despite Wylie & Bisset stating in a letter this morning that it was not there and must have been 'disposed of'.
"Frustratingly – a representative of Wylie & Bisset who showed up after weeks of ignoring our pleas insisted that for "procedural reasons" he must take it back to his office in Glasgow, but assure us it will be delivered safely back to us on Monday…
"My family can't thank you all enough for creating this frenzy which allowed us into the shop before it was too late, and are over the moon to be *almost* reunited with Dora's dress."
Tess attended Cargilfield School in Barnton before going up to Oxford where she won The James Currey Dissertation Prize. She and her husband Alfred live in London, where he is a Director and cabinet maker at The London Workshop, and she works as a freelance set designer. They were married in East Lothian last summer followed by a reception at her parents' house. Patrick Gammell who is Tess's father is Vice-Lord Lieutenant for East Lothian and her mother Sally Oyler is a noted artist.
Have you lost any items left with Kleen Kleaners? If you have do let us know! editor@theedinburghreporter.co.uk