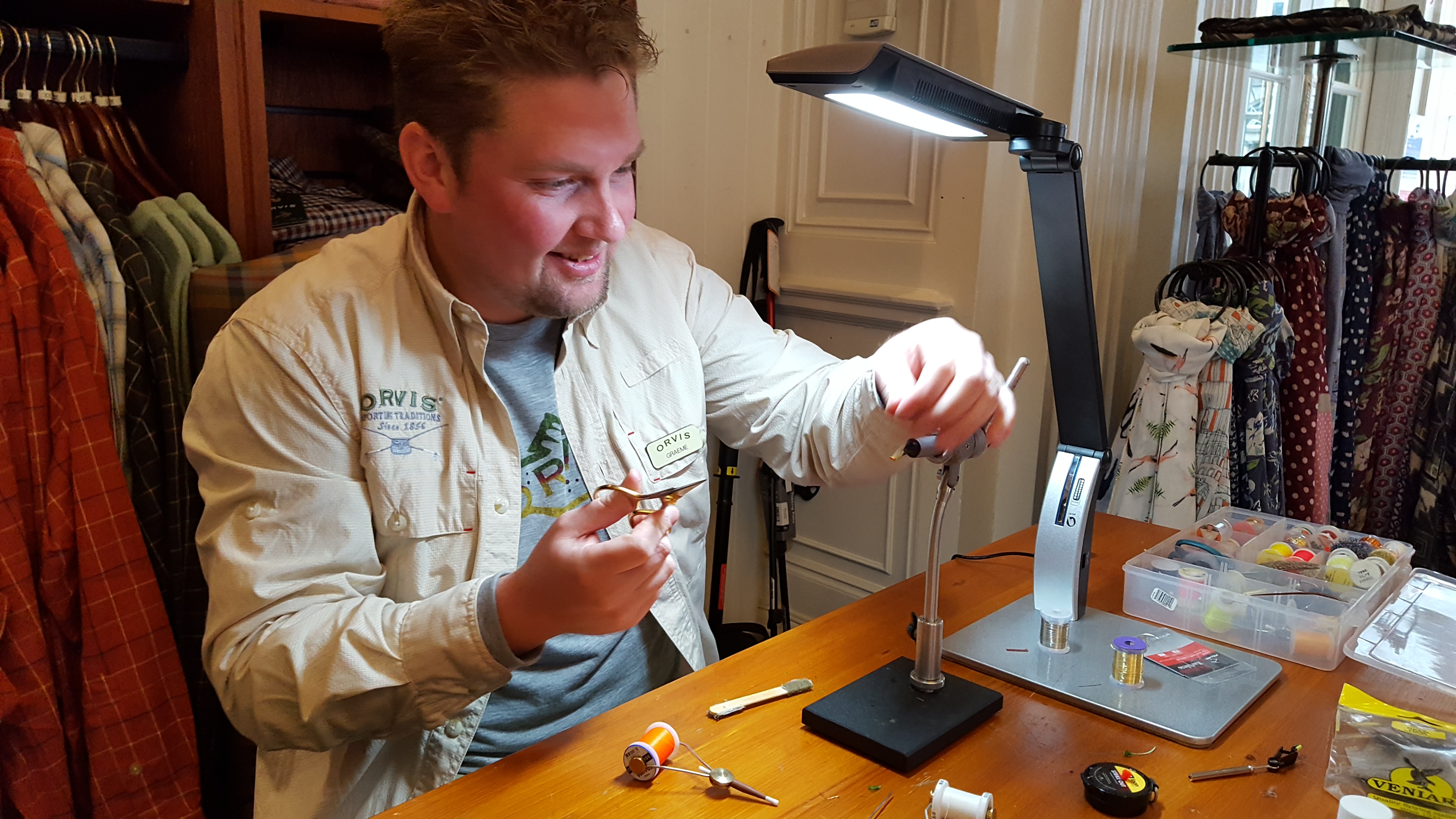 Visitors to a shop just off Edinburgh's fashionable Charlotte Square blinked.
Several men were near the entrance door talking a strange language punctuated by words including klinkhammer, nymphs, partridge and orange and spiders.
Long shanks, grade of thread, hackles also featured and they were in a world of their own, tying files ahead of the new trout season which is soon to start.
Scottish international angler Graeme Ferguson from West Lothian was in charge and the class, which caters for all standards, proved compulsive. I joined in.
Believe me, it is not easy. The hooks are sharp, the bobbin and other tools take some getting used to and the thread and feathers break if you apply too much pressure.
However, the time flew past. Graeme explained the need for different flies for different occasions. What works for The Almond and Water of Leith may not hook fish on The Tweed.
Different patterns apply for stillwater as opposed to rivers and the depth of and clarity of water can also impact.
It was fascinating and Orvis at 19 Hope Street (just off Shandwick Place) have two more courses (they are free) available soon.
One is on February 19 (11am to 1.30pm) and the other on March 5 (11am to 1.30pm).
Materials are supplied and the event is free. Places are limited so call 0131 226 6227 to check availability.
I'm glad I popped in.