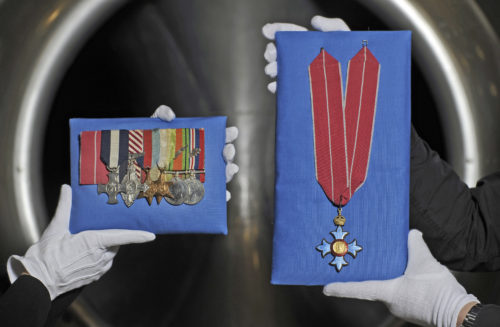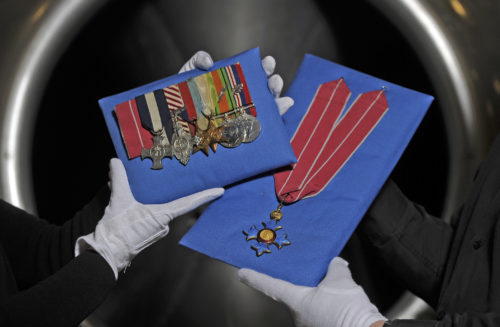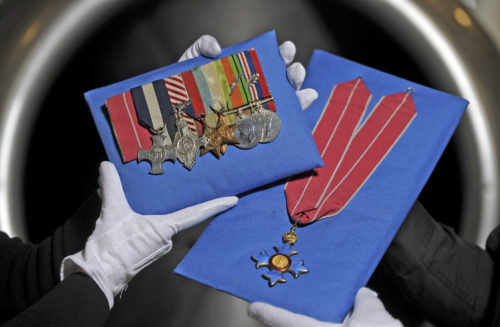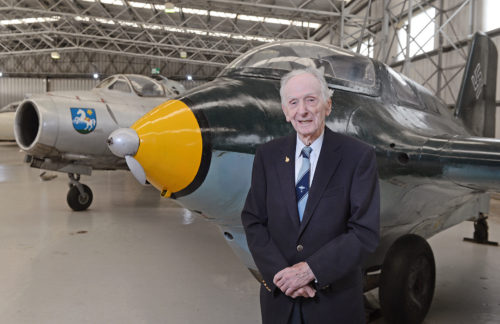 Steve McLean, General Manager at the National Museum of Flight said: "We are delighted to have the opportunity to display Captain Eric Brown's medals at the National Museum of Flight. We seek to tell the human stories behind some of our aircraft, and it is a privilege to help tell the extraordinary story of the greatest pilot in our country's history. Our visitors can already view footage of Captain Brown discussing his extraordinary career, so it's wonderful that they will now also have the chance to view these fascinating medals up close."
Born in Leith, Captain Brown remains the Royal Navy's most decorated pilot. He flew 487 different types of aircraft; more than anyone else in history. He completed 2,407 aircraft carrier landings and led an extraordinary life; he interrogated Hermann Göring and was one of the first British servicemen to arrive at the Bergen-Belsen concentration camp.
He was the subject of a 2014 BBC2 documentary Britain's Greatest Pilot: The Extraordinary Story of Captain Winkle Brown. Today's pilots are able to fly far more safely thanks to the techniques and technologies he helped to test.
Matthew Sheldon, Executive Director of Heritage at The National Museum of the Royal Navy said: "Eric 'Winkle' Brown has made a national, and indeed international impact across his career; his life is truly the story of a pioneer of flight so The National Museum of the Royal Navy is very pleased to be able to loan these artefacts to support telling his story in Scotland."
The National Museum of Flight is open on Saturdays and Sundays from 10am-4pm until the end of March. It is open daily from 10am-5pm from April to October.
Tickets: Adult: £12, Concessions: £10 Child: £7 (under 5 free), Family: £31 (2 adults and 2 children), Members: Free, Group rates available.
http://www.nms.ac.uk/national-museum-of-flight/
Neil Hanna Photography
www.neilhannaphotography.co.uk
07702 246823