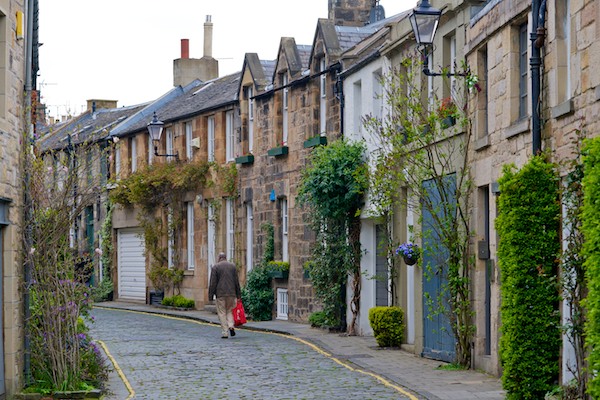 At this time of year, the urge to get out of the house and go for a brisk, refreshing walk always seems to be overwhelming. The only problem is that it's so cold – and so you don't want to be out for too long!
Here are five of the best short walks to take in Edinburgh over the winter months.
Stockbridge
The leisurely walk towards Stockbridge often seems too picture-perfect to be real – a mixture of colourful streets and alleys, gorgeous buildings and quaint cafes. If you're heading to Stockbridge from the city centre, the walk is likely to be quite hilly, but that is rather a given in Edinburgh. A good route to take to get to Stockbridge is by following the Water of Leith, which is another lovely walk; the greenery and the water only add to the picturesque occasion. If you can, try to take your stroll to Stockbridge on a Sunday, so you can visit the bustling weekly market. They have a lot of different stalls and plenty of stands selling food and drink from the local area.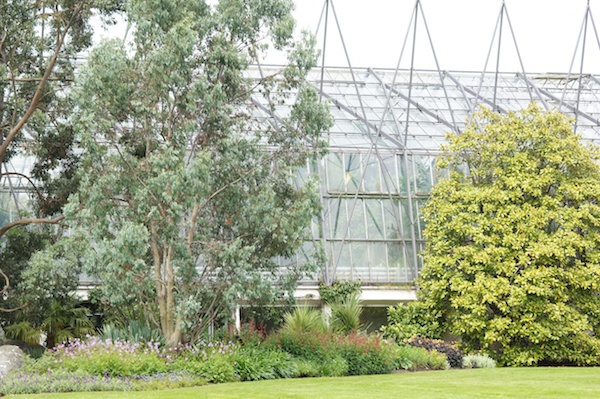 Botanic Gardens

This could be incorporated in to your Stockbridge walk, or it could quite easily be a trip in its own right. The Royal Botanic Gardens are vast and varied, with different themes in different parts of the garden. The Glasshouses, which provide a more suitable climate for the Gardens' more tropical plants, are well worth the small fee to have a look around (and perhaps to warm up in!), while there's also a cafe, a restaurant and a gift-shop. The Botanics look lovely in every season, particularly winter, and you could easily lose track of time wandering through the many winding paths. If you have time while you're here, you could take a stroll through Inverleith Park as well, which is directly opposite the entrance to the Botanic Gardens.
Leith Links
Leith Links is the biggest open space in Leith, and is comprised largely of grass, Elm trees and dog-walkers. It's a solid location for a brisk walk out in the open, especially if you're already in Leith or just want a quick escape from the city centre. There's a football pitch, a play area and a little hill or two where you can have a seat.
Holyrood Park
This is another good location in which to escape the hustle and bustle of the city centre, and can be reached easily by walking all the way down the High Street and past Holyrood Palace (a nice sight to have a peek at on your way). When you see the large, ancient volcano that is Arthur's Seat looming over you, you know you've arrived. Holyrood Park is a little bit hilly, but is large enough to roam around for as long as you please. It also houses a small loch, as well as one of the oldest pubs in Scotland – The Sheep Heid Inn (which is also home to a Skittle Alley). If you're feeling adventurous, you could of course climb Arthur's Seat while you're at Holyrood Park – but that might take you a little longer!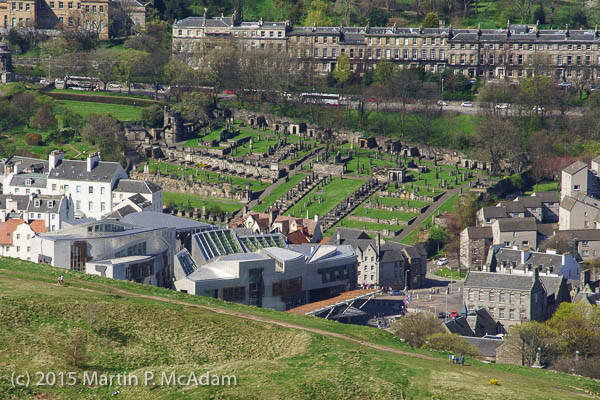 Calton Hill
Calton Hill is the perfect city centre walk. Located just off the east end of Princes Street, it takes less than ten minutes to wander up the hill. Once you reach the top, you'll be hit by some stunning views of Edinburgh. You can get a brilliant panoramic image of the city from up here, and you can take a look at some of the monuments atop the hill, as well as the national observatory. Try to get up here at sunset, to watch the sun disappear from over this beautiful city.