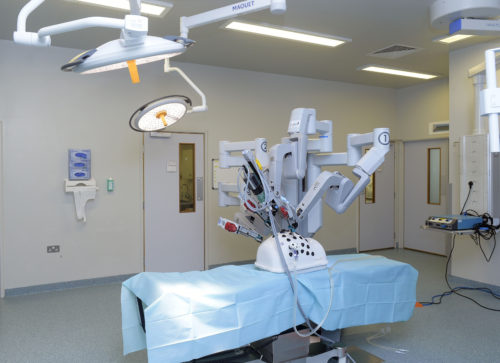 A pioneering new form of robotics-assisted surgery for men with prostate cancer was announced by the Health Secretary Shona Robison today at Edinburgh's Western General Hospital.
The technology involved tiny remote-controlled robots deployed by surgeons during keyhole surgery. It has been successfully trialled on fifty patients since July and is now aimed at treating 180 men from the south east of Scotland each year.
The new £1.4m service is part funded by The Scottish Government, Prostate Scotland and various health boards across the region.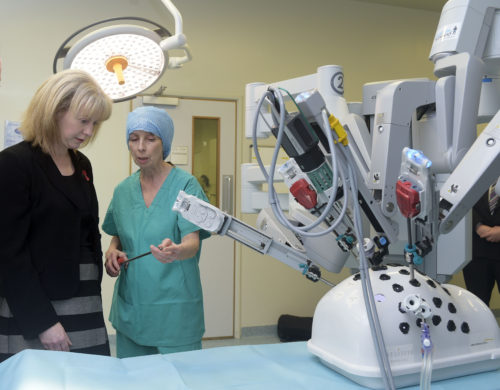 The Cabinet Secretary for Health and Sport said: "Robotically assisted prostate cancer surgery is a vitally important service for men as it has been shown to shorten the length of stay and period needed to recover following treatment. This enables men to go back to life as normal as soon as possible.
"This is why the Scottish Government provided £3 million pounds of funding for the purchase of robots in the north, west and, now, south east of Scotland. The launch of this service reflects the aims and ambitions of our cancer strategy, which include seeing a reduction in cancer health inequalities, an improvement in experience and quality of life and ensuring there is more equitable access to services and treatment.

"I very much look forward to when this service is fully up and running, improving the lives of all men with prostate cancer in Scotland."
Robert Wilson, Chair, Prostate Scotland, said: "Prostate cancer is the most common cancer in men in Scotland. It is therefore great news that now men in the East and South of Scotland have access to robot assisted surgery for prostate cancer.

"Prostate Scotland welcomes this significant step forward in treatment options. We are very pleased to have been able, through our Blue Horizon Robot Appeal, to have reached our target of raising £2.8m to support robotically-assisted prostate cancer surgery in the east and west of Scotland, including towards the purchase of the robot for the service in the east and south of Scotland.

"Sincere thanks to all our supporters and donors without whom this could not have been achieved. Together with our partners the Scottish Government and the health boards we have enabled men in Scotland to have access to the most up-to-date surgery for prostate cancer."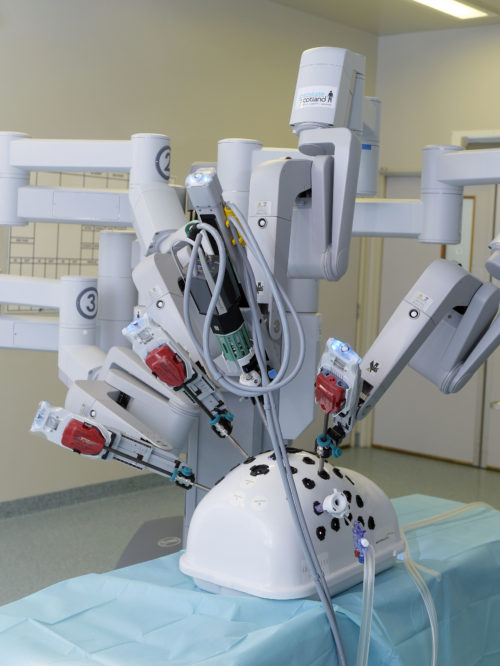 Photos www.scottishphotographer.com
sandyyoungphotography@gmail.com
07970 268 944