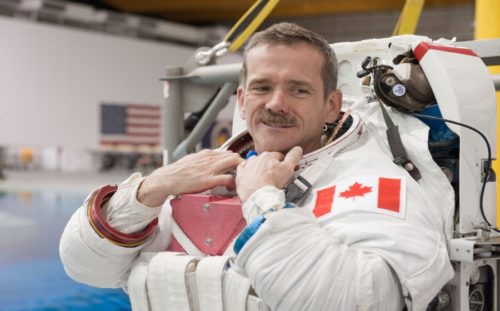 The word lecture really does not quite encapsulate the calibre of the speakers who are coming to The Usher Hall in Spring 2017 in the Unique Lives series.
Colonel Chris Hadfield will be back. The 21st century's most famous astronaut will share his stories and photos of life in space and now back on earth. The Canadian became famous for singing Bowie's Space Oddity – from space. He told The Edinburgh Reporter that he spends a lot of time in Scotland and he will make a welcome return to The Usher Hall on Friday 20 January 2017.
Mia Farrow may need a little introduction to some of you younger readers, but rest assured that apart from her personal life involving Woody Allen and Frank Sinatra she was an actress of some
note, including Rosemary's Baby and The Great Gatsby. She then became mother to 14 children both adopted and biological and she will come to Edinburgh to speak about her extraordinary life.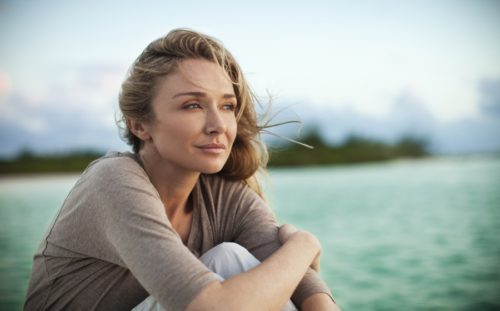 Alexandra Cousteau's grandfather Jacques was the one who first brought the underwater world into our living rooms, and now on Earth Day she will explain what it means to be an Earth trustee. She is a National Geographic 'emerging explorer, filmmaker and an advocate on issues relating to water.
Councillor Richard Lewis, the City of Edinburgh Council's Culture Convener, said: "Unique Lives brings Colonel Chris Hadfield, the first Canadian to walk in space, to the stage of the Usher Hall. He will give a personal account about his days on the space station and coming back down to earth while National Geographic's Emerging Explorer, filmmaker and social environmental advocate Alexandra Cousteau will share her insights into the state of the world's oceans.
"In a rare appearance, acclaimed actress in over 50 films, humanitarian activist and Unicef Ambassador Mia Farrow will share her insights on her personal journey to fulfilment. The series will provide a fascinating glimpse into stories of a lifetime and bring something entirely new to Edinburgh's Usher Hall."
Karl Chapman, General Manager at the Usher Hall, said: "It is part of the modern human condition to be interested in other people's lives and experiences. The Usher Hall's Unique Lives series will bring together some of the rare individuals who can talk about their own lives, lessons learned and unique experiences openly and honestly.
"From acting to activism and the space to the sea, we have a line up that will take you on an incredible journey. We want visitors to leave the Usher Hall after each event with a new take on the world. Produced in association with Unique Lives in Toronto, the series has proved immensely popular across North America, and I am sure that will also be the case in Edinburgh."
The Usher Hall has partnered with One Square Edinburgh with a Unique Lives dining offer. Exclusive to Unique Lives ticket holders on 20 January, 25 March and 24 April 2017, the venue is delighted to offer:
– Complimentary car parking for up to six hours
– Two course pre-theatre dinner from the One Square Chef's Seasonal Menu
– A glass of house wine or a soft drink
– All for £39 for two people
Reservations are subject to availability. Please call 0131 221 6422, email info@onesquareedinburgh.co.uk or book online here, quoting Unique Lives.