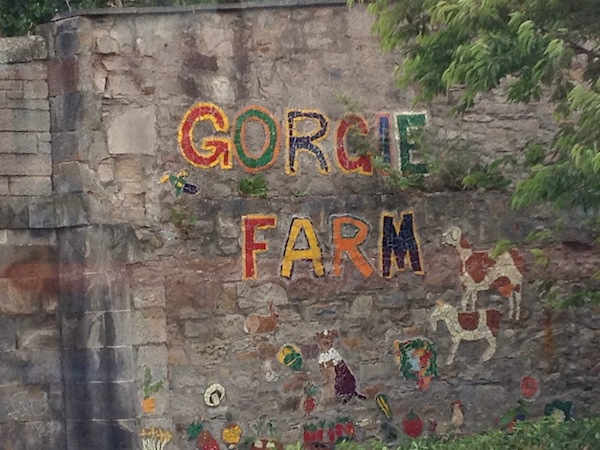 Gorgie City Farm has a pet boarding facility which is being used to help teenagers with difficulties in their own lives.
Research has shown that caring for animals can have a positive effect on people and the farm are putting this to the test with funding from Aberdeen Asset Management.
The fund managers provided £11,000 for improving the boarding facilities for all the small animals like rabbits and guinea pigs. The farm now has warm and well-lit accommodation for 180 animals.
Some of the young people who come to help out at the project may have been in care, may have learning difficulties or may have been excluded from school. Whatever the issues they face bonding with an animal is often easier than getting people to trust and like them. Caring for animals and bonding with them can foster caring and empathy. As well as this the young people are enjoying a useful work experience and learning new skills.
Sarah Campbell, Community Engagement Manager at Gorgie City Farm said that Aberdeen's investment has made a great contribution towards the farm's potentially life-changing youth work:
 "For many youngsters bonding with an animal can be an important step for managing challenging behaviour and developing empathy. Our young people are disadvantaged as a result of difficulties in mainstream education and/or physical and mental health disabilities.
"The Pet Boarding Enterprise enables young people to further their personal development and to gain valuable work-related skills in a highly supportive environment, thus increasing their chances of moving on to further education, training, or getting paid work.
"The animals themselves act as a social lubricant, triggering communication and humour. With the support of our staff, volunteers increase in self-confidence and self-esteem, modify anti-social behaviour, improve communication, build relationships and achieve practical learning in animal care.
"Gorgie City Farm is thrilled to have Aberdeen Asset Management's support for improving the delivery and sustainability of our Education and Youth Work Programme."
Colin Burrow of Aberdeen's Charitable Foundation says: "Gorgie City Farm Youth Project provides valuable training and support to young people who develop and flourish as a result of their valuable role in caring for animals and we're pleased to be able to assist this project which gives so much back to the community where it is based."
The facilities are predominantly for rabbits and guinea pigs, and there are 68 indoor hutches, four outdoor hutches for pets used to being kept outdoors and additional outdoor runs for animals to be placed outside during the day.  Inside the heated building there's capacity for 12 hutches and a wide variety of creatures are accepted.
For more information visit www.gorgiecityfarm.org.uk