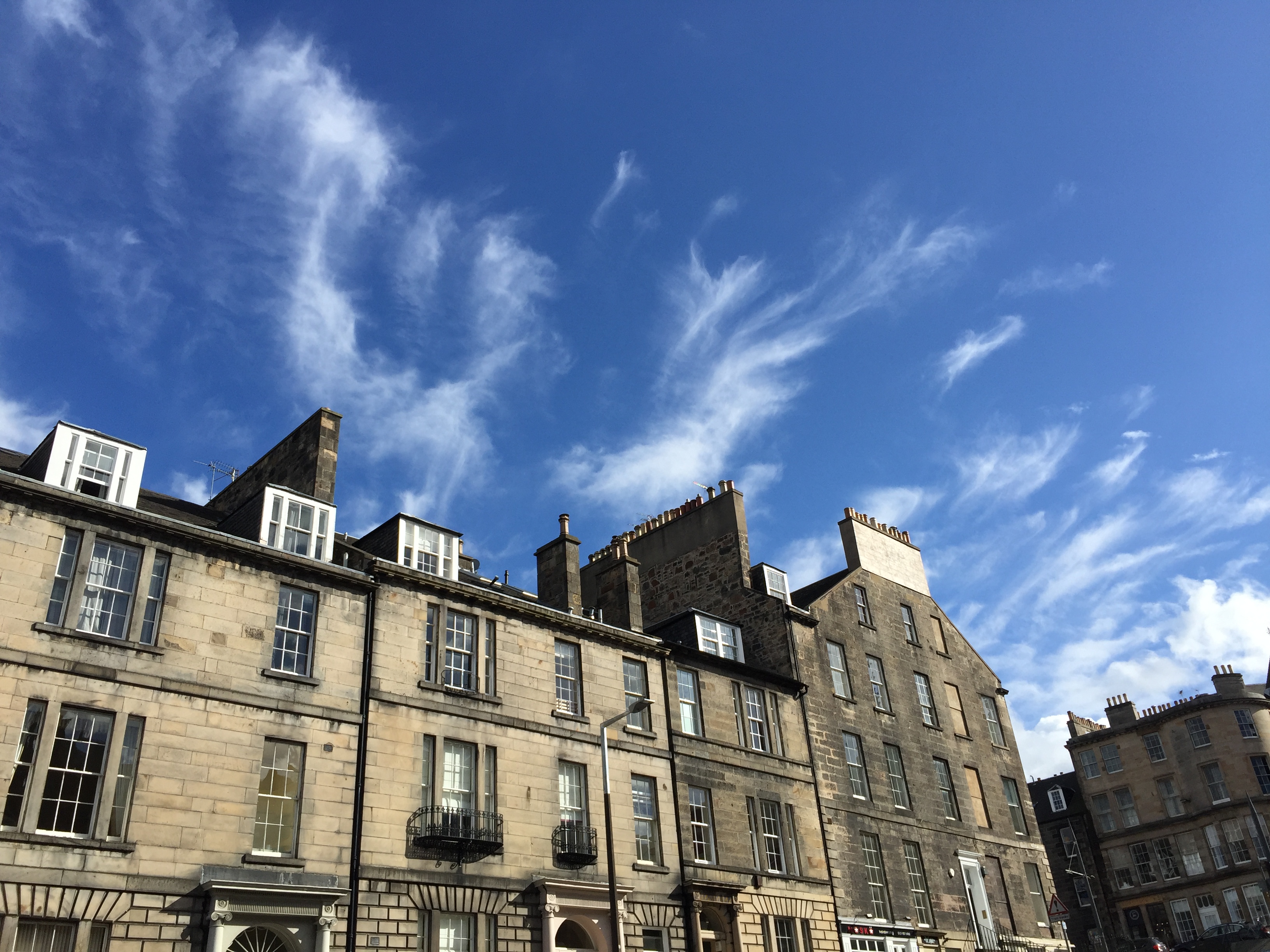 The Great City Swap
Music to your ears
You can still buy from British Home Stores
Still time to enter our writing competition 
At the Queen's Hall in October
Scotrail have launched a new campaign today to encourage you to go to Glasgow. They are also suggesting that those living in Glasgow will come here for the day. The Great City Swap is supported by Marketing Edinburgh and the Glasgow City Marketing Bureau and it promises 'memorable experiences and hidden gems'.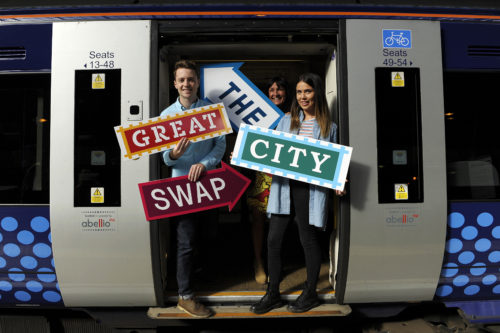 Research into the Central Scotland journey found that 90% of those questioned thought that the train trip would make the day out an attractive option, but that only around a third of those actually made the plan a reality. This campaign should help you do just that.
Nesta Gilliland, head of marketing and sales at ScotRail said : "Glasgow and Edinburgh both have great shopping, incredible culture, lively nightlife and family days out.  However, 90% of those we spoke with agreed that both cities are different in their own distinctive ways. That means those who live in either place are in an enviable position. When they travel by train, in less than an hour they can easily be in the other city soaking up amazing experiences.  That's what our Great City Swap campaign celebrates.
"We want people to travel from East to West, and vice-versa, with ScotRail. It's not that the cities don't like each other – they do – it's just that they need to take the time to get to know each other again. And we've got lots of creative ways to encourage people to take the plunge and get swapping.
"Through train travel, we'll show how easy and enjoyable it can be to discover the real Edinburgh and Glasgow."
Councillor Andrew Burns, the Leader of The City of Edinburgh Council, said: "With less than an hour's journey between us, great transport links allow Edinburgh and Glasgow to be next-door neighbours.
"It's time we got to know each other better and reveal the hidden gems and the many memorable days out which make our cities so worth visiting. Whether it is to take in the history of Edinburgh Castle and the Old Town, soak up the festival atmosphere or visit one of Edinburgh's 137 beautiful parks and green spaces, there are plenty of reasons to take a day trip to the Capital."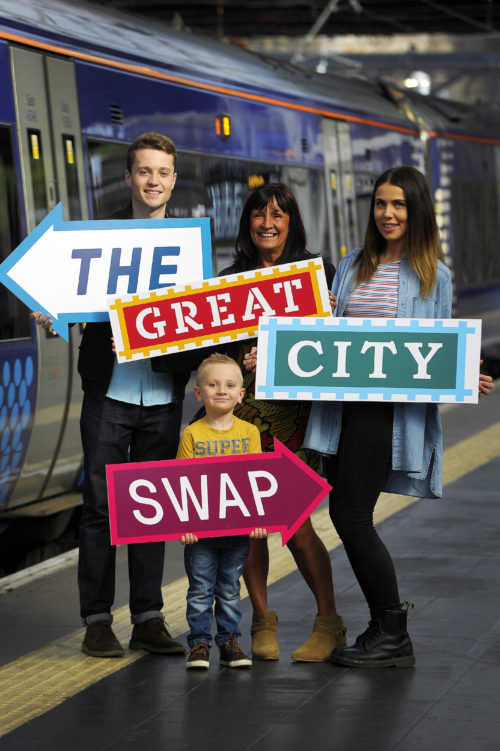 As part of The Great City Swap, ScotRail will also be highlighting the affordability of leisure fares between Glasgow and Edinburgh.  Outside peak times, return fares between Glasgow and Edinburgh are £12.60** or less.  Kids go free*** and over 50s receive a discount if they are members of ScotRail's Club 50.  Passengers can speak with ticket office staff at train stations who are on hand to help people get the best deal.
The council is expected to rubber stamp proposals to continue to offer free music tuition in schools across Edinburgh later this week.
As part of the cost cutting that it was decided upon when setting the budget in January 2016, the council had proposed to axe the service or redesign it while making savings.
Now it seems that they have found other ways to save the £1.7m that it would cost to teach music in 2017/18 and the service will continue. They will not make any changes to the way it works, as they simply cannot fathom a way of modifying the instrumental tuition service and making the necessary savings.
For the first time the council has had a serious look at its finances half way through a financial year, and it confirms that the overall position will be balanced for the next two financial years.
The council will open a consultation process on Friday of this week which will allow you to have your say on the council's finances and the way that council services are provided. They are ready for you to talk a lot about rubbish! Apparently the Director of Place has some plans up his sleeve for redeveloping that.
The Drum reported yesterday that although BHS went into administration last year, and following the closure of shops, including one Princes Street and one at Ocean Terminal, you can still buy from BHS!
How is that possible?
Although no company came forward to buy the business out of administration, an organisation did come forward to buy its online assets.
This means that on 29 September 2016 BHS.com will reopen for business. It was bought over by the Al Mana Group which operates some high street brands including Zara, Mango, Armani Exchange, United Colors of Benetton and Reebok.
The HQ of the new BHS will be in London and will employ 84 staff.
Little comfort for all the staff in Edinburgh who lost their jobs, but at least there are plans afoot for redevelopment of the important space on Princes Street.  La Salle Investment Management have lodged a Pre Application Notice on behalf of the owner of the building suggesting a development of mixed retail, a 150 bed hotel and restaurants with one on the rooftop, accessed from both Princes Street and Rose Street.
There was a public exhibition last week at The George Hotel, and the planning application will be subject to further process through the committee if necessary. Keep watching that space…
Please read this if you are a budding writer! We have set up a competition for you if you are. All the winners of our competition will have the chance to be published either in print or online.
The Queen's Hall may be one of our smaller city venues, but next month they have some seriously big names appearing there.
The full list is here.
If you would like to help us in our quest to mak our website even better and to reward our journalists for our work, then perhaps you would consider making a donation of £1 each month by using the Donate button below?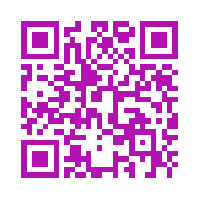 If you are reading this article in print and would like to visit The Edinburgh Reporter website then simply scan the QR code here with a smartphone or tablet.
Sign up here for a daily email from The Edinburgh Reporter