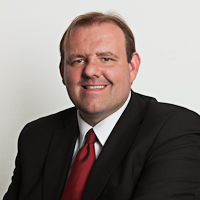 Councillor Alex Lunn is SNP councillor for Craigentinny and Duddingston.  He writes about his role on the planning committee:
Six months ago I was honoured to accept the position of Vice Convenor of the Planning Committee at City of Edinburgh Council and Planning spokesperson for the SNP group at the City Chambers.
 The position has given me a chance to get involved issues that affect the future of our city.
I have been delighted to play my part in several significant developments being approved. These have included getting the redevelopment of King Stables Road pushed through, the new hotel at India Buildings, new housing at Pilrig, Granton and in my own ward at Abbeyhill.
We have also backed new care homes and nurseries in the last six months. And who could forget the Edinburgh Garden District.  These have been opposed by some for various reasons.
I supported them as these are developments that will create and support thousands of jobs, provide homes for families and young people, expand childcare and ensure the best possible future care for older people.
There is also the future planning of our housing and infrastructure. Affordable and social housing is important to me. We need council houses.
We need sustainable housing that is affordable with more social and mid market rent housing being built. Our housing future needs careful planning.
There is no point getting housing right if we don't get transport and education right at the same time. The process is ongoing, and partnership between council and developers is key. Developers need to ensure Education and Transport are central in their plans.
Nobody will want to live in a home with poorly planned transport links and no school close by. Edinburgh Garden District is a good example of a well planned development with excellent transport links and a new primary school.
That's why it had so much support in the Council and the backing of several community councils.
I know other developers are keen to match these plans. I welcome this and look forward to seeing Edinburgh develop.
We need a city of vibrant communities, sustainable transport and opportunity. Planning it is the key and I'm sure developers will join me and my colleagues to deliver this future. It's certainly in all of our best interests.