We know Edinburgh can be an expensive place – but it won't be if you follow our recommendations. (All of these events are free, but please remember that Edinburgh Fringe performers do have lots of expenses, so be prepared to make whatever donation you can at the end of their performances.)
Suggestion 1: experience a spoken word artwork! Ruth Barker will perform her poetic monologue, Place of Pillars (2016), described as 'a meandering and unreliable ramble across the peat landscape of Skye's Trotternish peninsula, from the township of Flodigarry ('the floating enclosure'), to the river Lealt ('the half stream').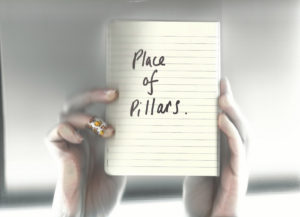 It is a circuitous loop through the Staffin crofters' uprising, past handmade dinosaurs, via biro marks on a folded map. It is a route of thought – not so much a train as a sheep track bumping its way between the lochans.'  Place of Pillars was commissioned by ATLAS Arts and composed as a live performance that will also be released as a downloadable podcast. 3pm on Friday at the Scottish National Portrait Gallery, 1 Queen Street (just 2 minutes' walk from St Andrew's Square). It's free and you don't need to book – what's more, while you're there you could visit the Taylor-Wessing Photographic Portrait Prize exhibition and vote for your favourite image. Admission to the exhibition is also free. Finally, the gallery has the wonderful Café Portrait – sadly not free, but very good value – and you've got to eat somewhere, haven't you? (Gallery closes at 5pm, cafe at 4.30pm).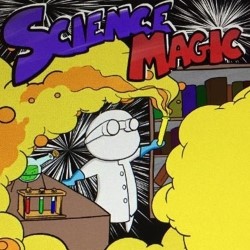 Suggestion 2: show the children some Science Magic! Forget Mr Potter – prepare to enter the magical world of science with the real wizard, multi award-winning comedian and scientist Dónal Vaughan; he'll show you how magical science can be, with amazing science tricks using everyday items. From skewering a balloon without popping it, to conjuring a ghost to blow out a candle, Donal will perform neat tricks and explain the scientific principles behind them. And the best part? You can do all the tricks too! Become a science wizard and impress your family and friends. Winner – 2015 Laughing Horse New Act of the Year.  'His hilarious and informative takes on science are why he's a favourite' (Bright Club Dublin). For families with children aged 6+. 11am on Friday, Laughing Horse @ The Free Sisters, 139 Cowgate. Free, no booking required.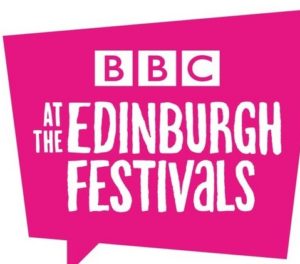 Suggestion 3: see a BBC Live performance! The BBC's new Festival Hub is at George Heriot's School in Lauriston Place. Don't worry, you can't miss it – the school's a cross between Hogwarts and Balmoral, and only a couple of minutes' walk from the BBC's old home in Potterrow.  There are lots of free, ticketed shows (click here to find out how to get into those), and also lots of free unticketed ones. On Friday you can see Calum Baird at 6.45pm, Panicky Track at 7.30pm, All the King's Men at 8.15pm, The Noise Next Door at 9pm, The Mars Control at 9.45pm and The Lemon Bucket Orkestra at 11pm – all of these are free and require no booking. Other events throughout August include Digital Toybox, cabaret, drag queen punk rockers, art workshops, jazz, crafts, poetry slams, storytimes and Edinburgh's own, uber cool, James Brown is Annie. For full details of these and many more, visit the BBC's dedicated pages here.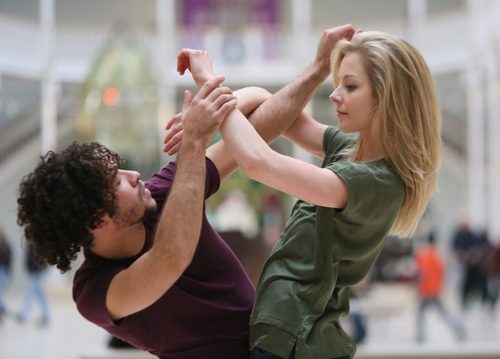 Suggestion 4: see POP-UP Duets (fragments of love)! A new production by Janis Claxton Dance, this series of short (5-minute) pieces created for public spaces features four world-class dancers in a series of site-specific performances on the theme of love. Award winners Janis Claxton (choreographer) and Pippa Murphy (composer) have designed the dances to emerge from public situations, surprising and delighting unsuspecting audiences and transforming simple everyday interactions through exquisite choreography and dance.  fragments of love will pop up throughout the museum during August. Friday at 3.30pm (somewhere!) in the National Museum of Scotland, Chambers Street (just off the South and George IV Bridges). While you're there you can explore the museum itself – a stunning resource with galleries focusing on everything from the story of Scotland to the natural world, art, design and fashion. Admission is free. Image © Roy Campbell-Moore.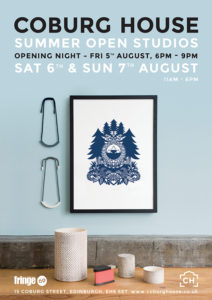 Suggestion 5: Visit Coburg House's Summer Open Studios! 80 studio tenants will be showing their work at this thriving hub of artists, designers and makers in the heart of Leith. Coburg House is a former granary – for ten years now it has been home to a dynamic creative community of painters, print makers, jewellers, ceramicists, illustrators, textile artists, a photographer, sign writers, a landscape designer and an architect. Come and see what they've been up to! Opens Friday evening 6-9pm, then 11am-6pm on Saturday 6th and Sunday 7th August. Coburg House is at 15 Coburg Street; you can walk there along the beautiful Water of Leith if you're feeling energetic, or take a Lothian bus from the centre – many routes go to Leith. While you're down there you'll find lots more to see and do, plus plenty of lovely cafés and coffee shops; a peaceful interlude from all the festival frenzy up in the town.
Suggestion 6: an early evening at the Jazz Bar! Today's free session at this much-loved Edinburgh institution is a Fringe Preview – Hot Tin Roof is a trio playing stripped back, bluesy tunes about life and the world we live in, with acoustic and electric guitars plus cajon. The band's shows were a sell-out last year and Highly Recommended by FringeReview, whose Paul Levy called them 'a perfect way to tune into Edinburgh…relaxed, accessible, intelligent'.  And guess whose comment this is?  'Hot Tin Roof equals excellent blues'. Clue: he's killed off quite a few characters in this very city.* Friday, 7-8pm in The Jazz Bar at 1a Chambers Street, just off the South Bridge.
So enjoy your Friday – but don't party too hard, you've still got three weeks to go!
*Answer: Ian Rankin of course!