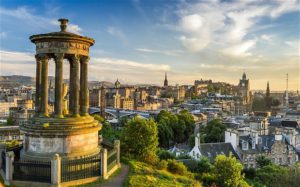 In Edinburgh for the festivals? Or maybe you even live here? Whatever your status, here are some ways to spend your Wednesday without spending a week's wages – or indeed anything. They don't call me cheapskate for nothing…. (although please remember that in the case of free Fringe shows, the artists may well ask for a voluntary contribution to their considerable costs).
Suggestion 1: see some amazing art! The wonderful City Art Centre's new exhibition showcases the work of William Gillies and John Maxwell, two of the most significant and distinctive Scottish artists of the 20th century.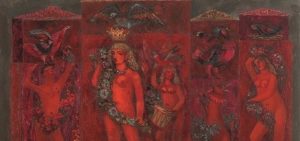 The two met at Edinburgh College of Art in the 1920s and remained lifelong friends; Gillies is best known for his tonal landscapes, spontaneous watercolours and carefully constructed still lives, while Maxwell is remembered for his expressive, dream-like depictions of creatures, flowers and timeless nudes. The City Art Centre is one of Edinburgh's best kept secrets – it's MUCH larger than it looks, and is just steps away from the back of Waverley Station, at 2 Market Street. Admission is free and this exhibition is on until 23rd October. Image: The Trellis by John Maxwell, courtesy of the Maxwell family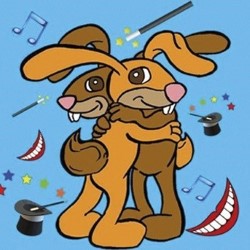 Suggestion 2: take your children to the Free Fringe! There are lots of free events in the 2016 Fringe – just take a look at the website here. Today why not try Huggers?  Back for its sixth successive year, this comedy and cabaret show for families with kids aged 3+ has a revolving line-up of the best family-friendly comedians, magicians, street performers, storytellers, musical theatre and cabaret acts. Along with the performers, host Nik Coppin keeps the laughs going, as well as introducing competitions, prizes and interactive games throughout each show. 12 noon today at The Laughing Horse @The Free Sisters, 139 Cowgate. You don't need to book, but these shows are very popular so don't be late! Huggers continues throughout the month, but times vary so do check first.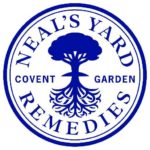 Suggestion 3: have a free massage! Yes, Neal's Yard Remedies are offering a much needed Festival Chill Out – five minute reviving hand and arm massages using beautifully scented essential oils, plus a complimentary herbal tea infusion or delicious smoothie. What's more, they're offering all this every day in August – just get yourself along to Neal's Yard Remedies at 102 Hanover Street between 11am and 6pm.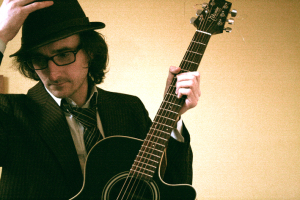 Suggestion 4: enjoy some free jazz! Graeme Mearns is at The Jazz Bar with his Teatime Acoustic – A Hat, a Suit, and a Guitar from 6.30 to 8.30pm tonight, and entry is free until 8pm. 'With a swing/jazz/acoustic style somewhere between Django Reinhardt and Richard Thompson, you'll hear familiar songs in a way you've never imagined.' The Jazz Bar can be found at 1a Chambers Street – just off the South Bridge, and two minutes' walk from the National Museum of Scotland.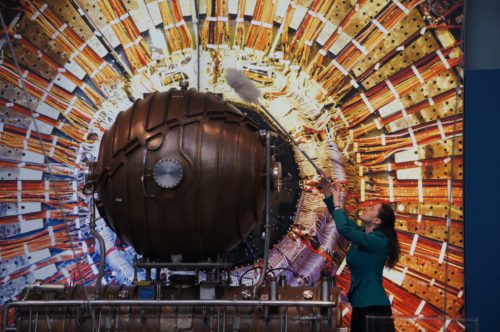 Suggestion 5: discover the new galleries at the National Museum! In August NMS offers a daily themed guided tour, each one exploring a different aspect of the collections. Today the focus will be on the recently opened new Art, Design & Fashion and Science & Technology galleries, home to over 3,000 objects, many of which have not been seen in public for a generation. The new galleries champion excellence and innovation and inspire the scientists, engineers, artists and designers of today and tomorrow; try your hand at fashion design, building a bicycle or testing your driving skills in a Formula 1 car simulator! These tours are for adults and groups of 6 or less.; no booking is required, just meet your guide at the Tour Meeting Point in the Entrance Hall on Level 0. The National Museum is in Chambers Street, between the South and George IV Bridges and just a few minutes' walk from The Mound and Princes Street.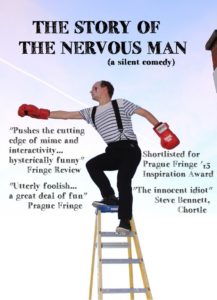 Go and see The Story of The Nervous Man! Neil Frost (Comedian, Clown, Compère and Character Actor) can't speak, so his audience must tell his tale and help this nervous man change the monotony of his life by taking a risk. This solo silent clown show is another Free Fringe event – 'A riotous hour of clowning, character and living in the moment.' 2pm at C Venues – C Soco at Ibis (Ibis Hotel), 1 Chambers Street/77 South Bridge. No booking required; rated PG.
So there you are – no excuses today! Get out there and enjoy the city – and as the weather forecast is slightly less than brilliant, you'll be pleased to note that all of these suggestions are indoors!