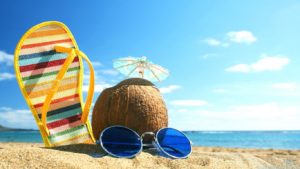 Believe it or not, 'normal' life does carry on in Edinburgh, even in August. Our suggestions today focus on non-festival events, all of them offering you great entertainment. And if you're on school holidays, don't forget that many local libraries and community centres are still running summer activity programmes, most of which are free or very low cost.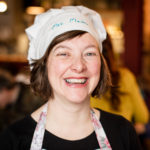 Suggestion 1: Meet Mrs Mash the Storytelling Cook! Scrumptious stories, delectable ditties and rhymes worth ruminating over for the under 5s. Mrs Mash is at the Skylark every Monday morning, so come along with your parent or carer and have some fun! 10.30am, The Skylark, 241-243 Portobello High Street
Suggestion 2: mash up some magazines! If you're aged 11-15, come along to Leith Library for a Magazine Mashup @Wreck the Rule Book, 'the writing group with big stompy boots'.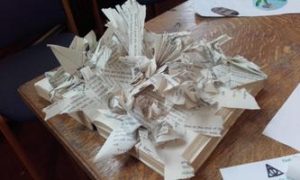 Forget what you've learned about writing for the summer. You're in charge now. Pictures speak louder than words – today you'll take some of those perfect magazine pictures and rip them apart to tell a story that sounds more like you. 2-.3.30pm, Leith Library, 28-30 Ferry Road. Free – with free refreshments too! – but please register via Eventbrite here or call the library on 0131 529 5517 (it opens at 10am on Monday) to reserve your place.
Suggestion 3: see the highlights of the Portrait Gallery! Free tours of the gallery will take place this week on Monday, Tuesday and Wednesday –  come and explore different aspects of the story of Scotland and her people, told through a wealth of imagery that includes portraits of famous historical figures like Mary, Queen of Scots, Prince Charles Edward Stuart and Robert Burns, through to more recent pioneers in science, sport and the arts. See these fantastic new exhibitions in beautifully refurbished spaces, from the suite of grand top-lit galleries to smaller intimate rooms, and discover the new Photography Gallery, the interactive Touchscreen Gallery and the atmospheric Victorian Library. The displays change on a regular basis, so there is always something new to see. 3pm, Scottish National Portrait Gallery, 1 Queen Street. Each tour is for a maximum of 15 people – sign up at the Portrait Gallery Information Desk; meet your guide in the Great Hall.
Suggestion 4: visit the Grassmarket Centre and see a film for free! The Grassmarket Community Project is an outstanding charity providing mentoring, training and education to participants, many of whom are amongst the most vulnerable of Edinburgh's citizens, in a nurturing environment. It operates a community cafe, woodwork and tartan social enterprises, and a range of social integration and educational activities for members, aimed at enhancing life skills and developing confidence. Every Monday the project shows a free film in its beautiful award-winning hall, which is fully equipped with state of the art sound and lighting equipment; tonight it's A Very Long Engagement/Un long dimanche de fiançailles (15) – 
Audrey Tautou stars in the title role in Jean-Pierre Jeunet's drama, set during the darkest days of World War I and its immediate aftermath, in which a young woman desperately searches for her fiancé. 'Rapturously beautiful, startlingly audacious and often very funny, the film employs many of the techniques that were used so pleasingly in Amélie' (Wall Street Journal). 7pm, Grassmarket Community Project, 86 Candlemaker Row. All welcome, free admission: donations very welcome! If you would like to find out about the Grassmarket Project, read The Edinburgh Reporter's article here.
Suggestion 5: try a StampIt session! If you are 7-10 years old come and discover a world of stamps through games and activities, with Sandie Robb, Development Officer for the Association of Scottish Philatelic Societies. Stamps are little works of art, as well as an inspiration for art and a great learning tool.
At this first introductory session for the Central Children's Library StampIT Club, stamps and other materials will all be provided for you to make artistic pages, and you will have the opportunity to sign up for a series of sessions (to be held on 17 October, 12 December and 13 February), leading up to a National Competition in 2017. Tickets are free but spaces are limited, so please book a place for each child attending via Eventbrite here. 6-7.30pm, Central Children's Library, George IV Bridge.
Suggestion 6: hear some folk on the Forth! The Old Chain Pier's regular folk night returns with some traditional foot stomping tunes from Fozzy and Alistair. You're welcome to join in too – and if you're lucky you might also get to see this stunning sunset. From 7.30pm, The Old Chain Pier, Trinity Crescent, Newhaven. Call 0131 552 4960 for more information.