Six year olds Harrison Welsh and Lacey Heggie from Glasgow pose dressed as Harry Potter and Hermione Granger with an exclusive book sculpture of the Glenfinnan Viaduct or 'Harry Potter Bridge', specially commissioned by VisitScotland to illustrate the importance of storytelling in creating communities and inspiring visitors.
VisitScotland has launched a mission to plant a Scot in every home worldwide to share what makes Scotland so special through advice, stories, tips and information.
The national tourism organisation has introduced a new global online community to allow Scots and those who love Scotland to bring alive the streets, characters and landscapes of the country.  The community will mean everyone worldwide from New York to New Guinea can go online in their own homes and 'talk to a Scottish local'.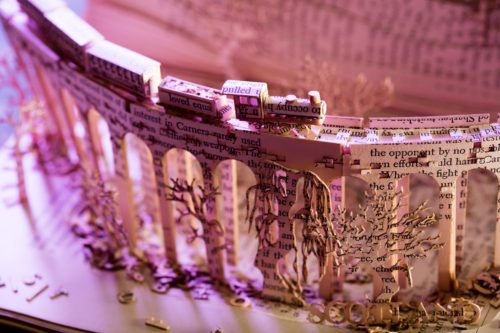 Photos courtesy of VisitScotland