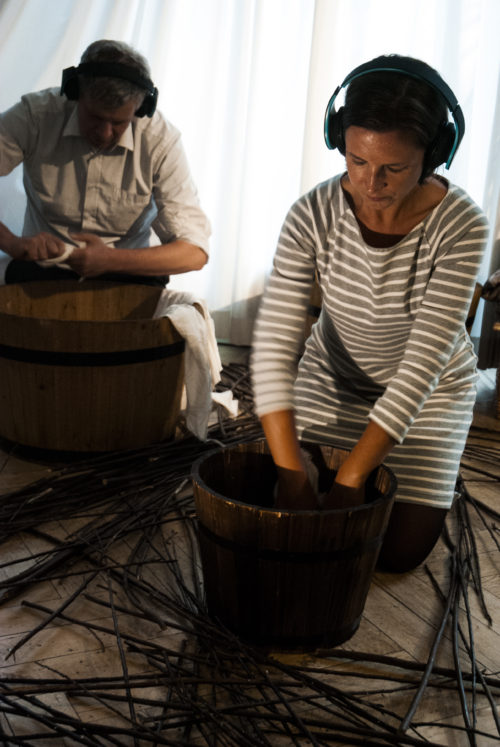 Blood Will Have Blood uses audio-immersive technology to put the audience at the heart of the story. You become children, lost in the brutal world of Macbeth's Scotland. Adopted by one of the three witches you grow up with
stories of terror and learn to fight for your revenge.
The audio show moulds itself around your actions, leading to 18 unique endings with over 180 different routes to get there. Like Shakespeare's original, the show explores the relationship between fate and free-will. It is completely interactive and only open to 12 audience members at a time.
Blood Will Have Blood came out of our sell-out immersive new writing event The Alchemical Door and is part of our movement away from set-dependant immersive theatre.
It was written by Clancy Flynn and was developed with the generous support of Arts Council England.
LISTING INFORMATION
VENUE: C Venues (C Nova) (Venue 145)
DATES: Aug 9-29
TIME: 14:15, 21:15 (50 mins)
TICKETS: 14:15 – £12.50/£10.50, 21:15 – £13.50/£11.50
Get your tickets here.