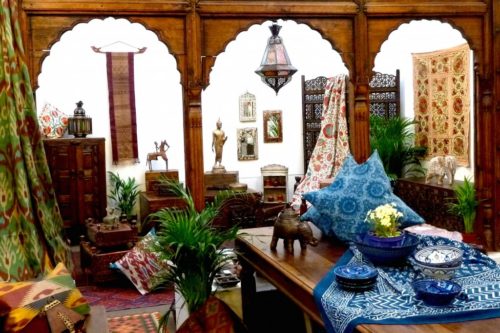 Off the Beaten Track – three places to visit in Stockbridge by Julie Stirling
Nestled between Comely Bank and the New Town, Stockbridge gets its name from the picturesque bridge, which perches atop the bubbling Water of Leith in its centre. The 'Stock Brig' is Scots for Timber Bridge – an odd name – as the bridge is in fact a stone structure.
Stockbridge is known as a something of a haven for the foodies and bohemians among us, and I count myself very lucky to be on its doorstep. Raeburn Place forms the main street and it is lined with charity shops, cafes and arty boutiques to tempt the weekend shoppers.
Just a stone's throw away, families and dog-owners enjoy strolling the leafy paths of Inverleith Park and the Royal Botanic Gardens. With the bustling Sunday market, and a plethora of indie shops offering up artisanal delights; from stinky cheese shops to Swedish bakers, there really is something for everyone.
Three places to visit in Stockbridge:
For coffee lovers: Grounds café is a cosy and welcoming hub where you can while away the hours chatting over coffee and freshly baked goodies, perusing the work of local artists on the walls, or stocking up on your favourite beans and raw chocolate bars.
The coffee is supplied by 'Dear Green' coffee roasters in Glasgow – the idea being that local (or as local as possible) is best. The menu includes porridge, pancakes, pastries, soup, salads, sarnies and gorgeous baking from local suppliers including the Manna House Bakery and The Marshmallow Lady.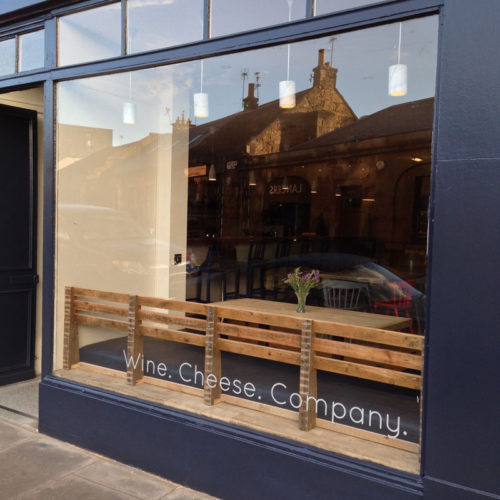 For wine connoisseurs and cheese appreciators: Winner of the 'Best New Bar 2016' for The List Food and Drink Awards, Smith and Gertrude will set tongues a-tingling with its wine flight and cheese combinations. You'll find a well-curated wine list along with an impressive selection of cheeses and artisanal bar bites (did I mention fresh donuts at the weekend?) Homely yet polished, with it's cool scandi-inspired décor, this trove is well worth a trip.
For avant-garde shoppers: an old favourite of mine, Galerie Mirages is tucked away at the bottom of a leafy lane sandwiched between Henri's café and a well-tended garden. It's something like stumbling into a Middle-Eastern souk (or is that Aladdin's cave?) when you find it – bright shawls draped over rustic furniture, incense filling the air and glittering masses of handmade jewellery and homeware atop every surface. You won't leave empty-handed!
Other highlights include: the Raeburn Hotel for a cold pint in the sun, Henri's deli for French pastries and hot chocolate and Daisy Cheynes for cards and gifts.