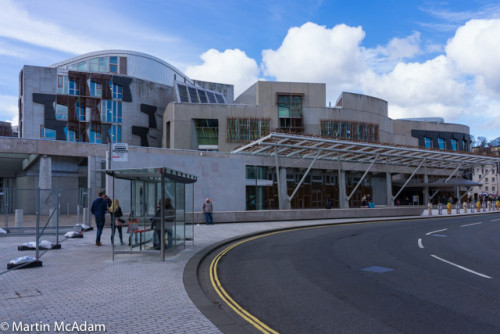 Exams start today
The Men from Leith
Beach Cleaning Kits on offer
Iberodocs begins today
Belhaven Bikes – award winners!
One more day of campaigning left before the Scottish Parliamentary Election takes place tomorrow.
But today it is all about exams as secondary pupils begin the exam season, some with a view to getting enough passes to get to university, and others only starting out on the couple of years at the end of their schooling which is dominated by studying.
Cllr Paul Godzik, Education Convener for the City of Edinburgh Council, said: "I want to wish all those pupils sitting their exams over the coming weeks the best of luck. We want our young people to reach their full potential and achieving good results can give them plenty of options for the future education and career decisions that lie ahead. Pupils and teachers have put in a tremendous amount of hard work preparing for these exams as have the parents who will have been encouraging their children to do their best.
"I am sure that, as they did last year, our young people in Edinburgh will be very successful."
The Men from Leith is a one night only combination of three talented musicians and songwriters from Leith staged as part of Tradfest. The legend that is Dick Gaughan, the supremely American influenced Dean Owens and the soul and jazz of Blue Rose Code (Ross Wilson by any other name) will be on stage at the Queen's Hall this Friday at 7.30pm. A mix of styles but all hailing from the historic port, this will be a show with 'grit, fire and honesty'!
Fri 6 May 7.30pm (doors 7pm) The Queen's Hall, Clerk St, Edinburgh EH8 9JG
Tickets £16 (+ booking fee) Box office 0131 668 2019
The Marine Conservation Society (MCS) in Scotland is looking for community groups around Edinburgh to become beach cleaning champions.
MCS has nine beach cleaning kits to hand out – a tenth has already been received by Childrens University Scotland (CU).
The beach cleaning kits, which contain litterpickers, gloves, bags, clipboards, handihoops, sharps boxes and scales, have been made possible after MCS was awarded a grant of almost £2,500 from Edinburgh Council's Waste Action Grant Scheme.
Each group which receives a beach cleaning kit then adopt a 100m stretch of a local beach and through the Beachwatch clean-up and litter survey programme, spruce it up at least four times a year, including during the charity's UK wide event – the Great British Beach Clean. Data from the surveys is then used by MCS to lobby governments, industry and local authorities on initiatives to reduce litter from getting on to our beaches in the first place.
If you're part of a group that would like to become a Beach Cleaning Champion then get in touch with Catherine Gemmell on 0131 633 4000 or catherine.gemmell@mcsuk.org
IberoDocs begins today.
This is the only showcase of Ibero­American culture in Scotland, focused on documentary films by Spanish, Portuguese and Latin­American filmmakers, is back in Edinburgh to celebrate its third edition. The Filmhouse will hold nine out of the ten screenings over 5 days of the festival. The remaining one will take place at the University of Edinburgh.
Boundaries are this year's common theme running through the 19 titles (9 documentary features plus 10 short films) that make up the programme.
They come from 12 different countries (including Brazil, Chile, Colombia, Mexico, Portugal, Spain, Uruguay and UK); most of them land here for the very first time. IberoDocs will present 8 Scottish and 8 UK premieres .
Belhaven Bikes in Dunbar have won yet another award.
Last year they were nominated as a Top 20 finalist in the UK's Best Small Shop competition and recently they've been voted by their customers as one of the Top 20 UK's independent bike shops.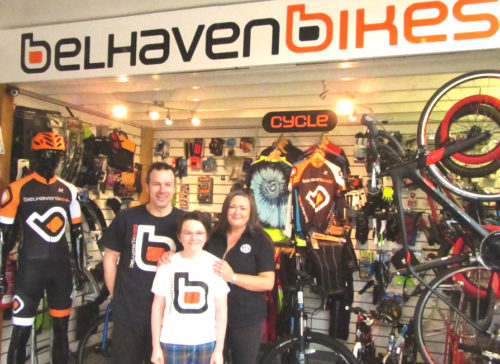 Colin and Mandy of Belhaven Bikes said: "There are around 3,000 independent bike shops in the UK and it was voted for by our customers, so it's a great honour. We'd like to extend our heartfelt thanks to everyone who voted for our family business in this UK national competition."
BikeBiz, No1 bicycle trade magazine and digital resource, held the competition to celebrate the best examples of bike retailing in the independent bike shop sector. BikeBiz commented about Belhaven Bikes: "The owners of Belhaven Bikes of Dunbar are praised for a can-do, smiling attitude.
One customer said: "The shop helps the community and I don't think that they get enough recognition.
"Nothing is ever a problem for Colin, and every enquiry is met with willingness and enthusiasm."
The quirky shop's community efforts are clearly a strength, working with local schools too. But it is the service that the shop provides that sets them up high in the minds of its customers.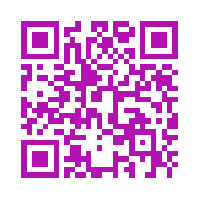 If you are reading this article in print and would like to visit The Edinburgh Reporter website then simply scan the QR code here with a smartphone or tablet.