M&S have opened a new foodhall at Chesser in the former fruit market.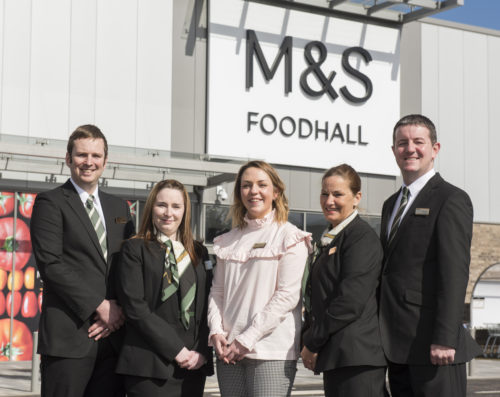 Scottish Rugby star Sam Hidalgo-Clyne was on hand to officiate at the ribbon cutting along with store manager Alyson Crombie and her 67 strong staff all recruited from the local area.
A queue had formed by the time the ribbon was cut and the piper had done his stuff. Sharon Duncan, 45, from Fairmilehead was first in the new shop! She was presented with a fruit basket to mark the history link.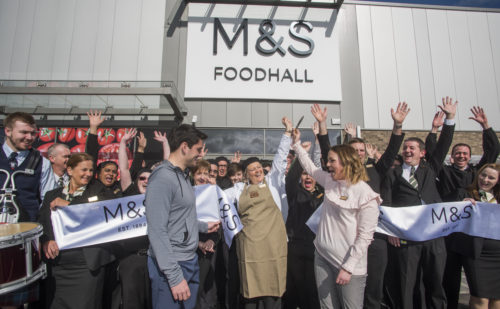 The store has already adopted Autism Initiative as their charity of the year and will be raising funds for them over the next 12 months.
There is a shop with 4,500 food and drink items and a cafe for you to enjoy a coffee after shopping in the store or as a takeaway.
Alyson Crombie, M&S Chesser Store Manager, said: "We are thrilled to have opened our doors to customers this morning. The team has worked around the clock to prepare for the opening, so today marks an exciting milestone for the new-look fruit market site.
"As most of our team live close by, it was great to see their friends and family come along to celebrate with us today. The atmosphere has been fantastic and having a piper and drummer to entertain our customers was the cherry on top.
"We've already had some great feedback from the local community, with lots of them commenting on the M&S Café and how delighted they are to have one right on their doorstep. This is just day one and we're excited be a part of the Chesser community and are looking forward to getting to know our customers as they visit us in store."