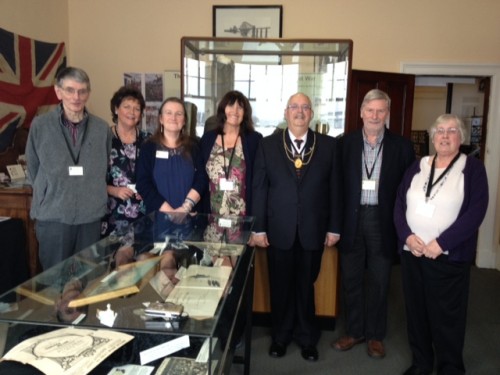 by Councillor Norman Work who represents Almond Ward on The City of Edinburgh Council
I was delighted to officially open an exhibition at Queensferry Museum the other day.
This is now on display for six months and has been organised by Queensferry History Group who also researched and put it together. It documents the experience of the town during the First World War.
Items on display portray trench warfare, the mighty Jutland sea battle, the role of women on the Home Front and insights into South Queensferry between 1914-1918.
The exhibition which formally opened yesterday Friday, 25 March in Queensferry Museum (above the Council offices in the town's High Street) documents the lives of men from Queensferry and Dalmeny who died in the War.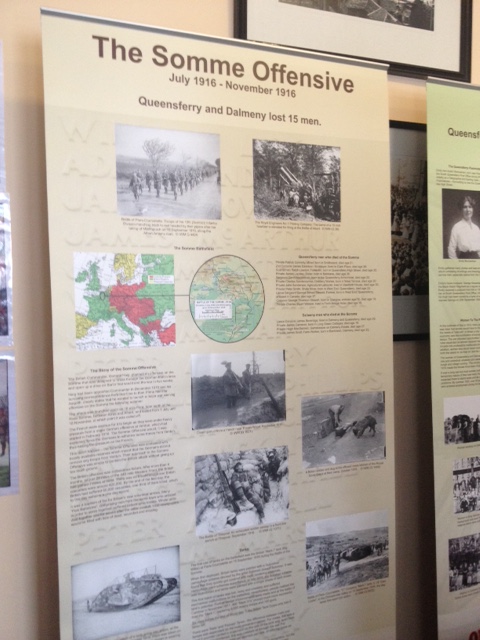 A team from the Queensferry History Group has collated stories of the families, peacetime jobs, medals and military history of many of the 103 war dead. The Group's exhibition shows what Queensferry was like during the conflict and the town's role as a base for some of the ships involved in the biggest sea battle of WWI at Jutland off Denmark in 1916.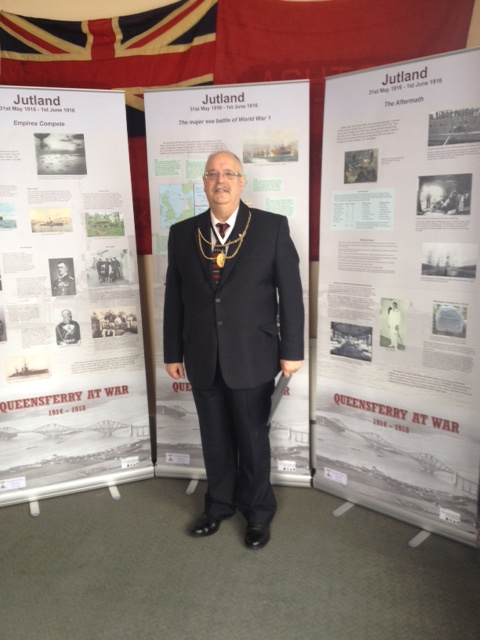 Maps show where some of the men lived in Queensferry or Dalmeny and the battlefields where some of them died. One panel tells the story of the bloody battle of the Somme, and another reports on the role of women from Queensferry and Dalmeny.
A set of three panels describes the battle of Jutland where over 250 ships of the British and German navies clashed. Medals, models, uniforms and other memorabilia will be on display.
A spokesman for the History Group said: "We hope children in particular will visit the Museum and get to know the men from Queensferry who went to war and never returned."
Using seldom-seen photos, the exhibition also gives visitors a feel for the town during the four-year war as a place for off-duty sailors to relax and where casualties from Jutland were treated at Butlaw hospital adjoining Port Edgar.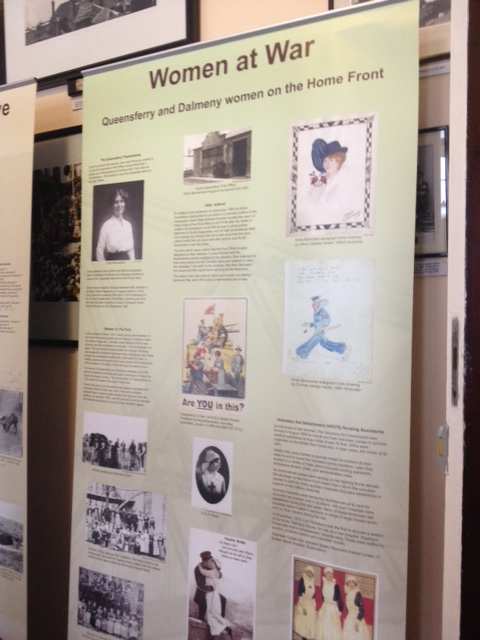 The exhibition was funded by the Almond Neighbourhood Partnership.
The "Queensferry at War" exhibition will be open for six months. Opening hours are Monday, Thursday, Friday, Saturday 10am – 1pm and 2.15pm – 5pm, Sunday 12pm – 5pm. Closed Tuesday and Wednesday
Submitted by Cllr Norman Work