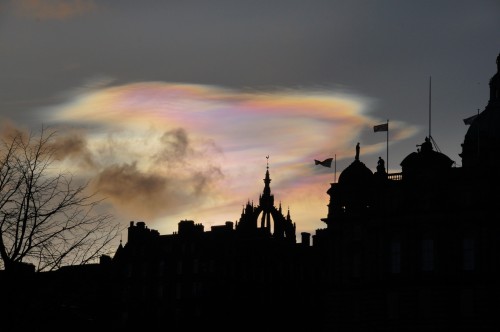 Stop Climate Chaos Scotland
EIFF 2016 to begin with ET!
Sport Relief Mile
Granton Youth Centre
Friday night at the Queen's Hall 
Later this morning campaigners from Stop Climate Chaos Scotland will be riding bicycles around the city to deliver the campaign's Scottish Parliament manifesto to the five parties at Holyrood.
Cyclist and Stop Climate Chaos Scotland campaigner Jim Densham said: "People in this country want change. Communities across Scotland are coming together to create their own clean energy, to build green transport systems, and to adopt low carbon lifestyles. Before the UN climate talks in Paris, thousands of us marched in Edinburgh as part of a global movement for real climate action. Now is the time for the political parties to match that commitment and enthusiasm.
"During the last Scottish Parliament, we repeatedly failed to meet our climate targets. That simply can't continue."
In an ironic twist the group had planned to hand in this manifesto last Thursday but were thwarted by Storm Gertrude.
Stop Climate Chaos Scotland has also launched an online campaign at stopclimatechaos.org/election-2016, asking members of the public to write to the political parties, urging them to support policies that will secure a low carbon Scotland by 2020.
EIFF & RSNO will present the UK Premiere of E.T. the Extra-Terrestrial with a Live Orchestral Score
Edinburgh International Film Festival (EIFF) and the Royal Scottish National Orchestra (RSNO)are delighted to present the UK Premiere of Steven Spielberg's legendary E.T. THE EXTRA-TERRESTRIAL, accompanied by John Williams' iconic score performed live by the RSNO on Saturday 25 June 2016 at the Festival Theatre Edinburgh.
Tickets will go on sale Friday 5 February from 10am and can be bought from Filmhouse Box Office, 0131 623 8030, or online at www.edfilmfest.org.uk.
Edinburgh International Film Festival hosted the UK premiere of E.T. THE EXTRA-TERRESTRIAL in 1982, where it was the opening night film.  This screening will form a key highlight in EIFF's 2016 programme falling on the last Saturday of the Festival.
More about the film here.
Dedicated, hardworking individuals are needed to join the volunteer crew for Sport Relief Mile on Sunday 20 March 2016. Taking place at West Princes Street Gardens it hopes to attract participants walking or running for charity. You can volunteer for around 4 hours and gain valuable experience, make friends and help participants have a great time!
To get involved email Annika: annika@raremanagement.co.uk by 22nd February.
Participate:
The Sainsbury's Sport Relief Mile in Edinburgh will be held on Sunday 20 March 2016.  People of all ages and fitness levels can sign up to run one, three, or six miles. There's still time to bag a place, don't forget that fancy dress and enter the fun and games!
Organisers, The City of Edinburgh Council, are encouraging as many people as possible to enter now and get sponsored and help transform the lives of people living in Scotland, the rest of the UK and in some of the world's poorest countries, while being part of an incredible nationwide event.  More information from www.sportrelief.com.
Life seems full of petitions at the moment and yet another has sprung up, this time in response to a cut in funding for Granton Youth Centre.
The petition reads:
Granton Youth Centre will experience 90% financial cuts from City of Edinburgh Council for its valuable work with young people aged 11-26 years living in Granton and throughout the North Edinburgh communities.

Previously receiving £185,000 and now only receiving £18,500 for financial year 2016/17, this may mean that Granton Youth Centre will close, stop services and make redundant staff who have long-established and trusted relationships with young people.

Please support us by signing our petition to stop these cuts and for Council to open up communication with the organisation to resolve its closure.  If you have experienced our services, please also make comments in support of the valuable work done in your community.
You can support the petition if you wish by clicking here.
Mo Kenney never had that archetypal I-want-to-be-famous moment, but somehow she was always going to make albums, play live and get noticed in her native Canada and way beyond.
Her brilliantly accomplished album In My Dreams was one of Canada's most acclaimed records of 2014 and 2015 has seen her win four Nova Scotia Music Awards, plus ECMA's Pop Recording of the Year for In My Dreams. Mo is already no stranger to international audiences and has played Iceland Airwaves, The Great Escape and Green Man festivals in the UK, plus touring for six weeks with her good friend RachelSermanni.
Tomorrow night she will appear at the Queen's Hall and you can book tickets here.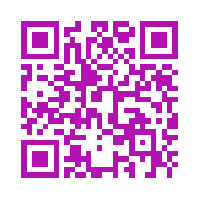 Sign up here for a daily email from The Edinburgh Reporter !
If you are reading this article in print and would like to visit The Edinburgh Reporter website then simply scan the QR code here with a smartphone or tablet.