With exciting new capital projects now underway in 2016, Hardies are looking at a busy year ahead.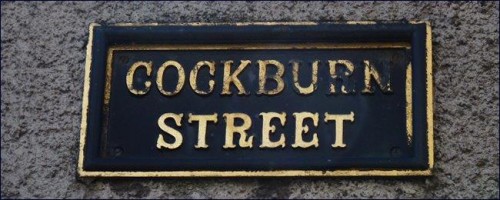 Edinburgh based Hardies is celebrating the start of the year with exciting new projects all over the Lothians, Fife and Tayside. The firm, which is one of Scotland's largest multi-discipline surveying firm with fourteen offices across the country, including its Head Office in Edinburgh, has also announced that its plan to develop new markets in Glasgow and Aberdeen is well on track.
Hardies is involved with several projects in the Capital, the first of which is  a high profile, Ł1.5 million project to create a new youth club for Fet-Lor Youth Club on Telford Road. Hardies is advising the Youth Club, which is a registered charity, on the materials needed to create the new club building.
Having worked on the £500k refurbishment of the ground floor bars, restaurants and kitchens at the prestigious Tigerlily before Christmas, Hardies is once again working with the firm behind the brand, Montpeliers (Edinburgh ) Ltd.  This time they are assisting on another of its popular venues, Rick's Bar in Frederick Street, which is to be refurbished later this year.

Derek Ferrier, Managing Partner of Hardies said: "We have a very strong working relationship with Montpeliers, and are delighted to be working with them again in 2016 on another of their iconic venues."
"We managed to work to an extremely tight on-site construction period of only ten days for the Tigerlily refurbishment last September, fulfilling the roles of Project Manager, Quantity Surveyor, Architectural Technicians and Health & Safety Advisors. "
"Montpeliers know and trust us to deliver for them as we are aware that their venues are extremely busy and popular. Work has to be well managed and completed with efficiency and superb time planning," he added.
"Once again Edinburgh residents are waiting to see what the new look will be like."
Elsewhere in the City, Hardies will also be working on the new Headquarters for the iconic Royal Edinburgh Military Tattoo. The building, at Cockburn Street, used to be the offices for The City of Edinburgh Council. Hardies are providing Project Management, Cost Consultancy and Health & Safety Services along with administering the contract for the external fabric repairs that has a conservation focus.
In addition to work on the REMT building, Hardies are expanding their specialist conservation service led by RICS accredited conservation surveyor Keith Dyer who is based in the Edinburgh building surveying team.  Keith has an established track record on high profile conservation projects including those for The National Trust for Scotland, The Landmark Trust and a number of private clients.
Derek Ferrier explained : "2015 was a very busy and eventful year, and there is no sign of things slowing down for 2016, which is excellent news all round. As an Edinburgh based firm, we delighted to be winning so much work in the Capital and throughout the Lothians. This area of Scotland remains key to our growth and development as we continue with a five year growth plan."
As well as building on its well established name in the east of Scotland, Hardies took the decision in 2012 to move North and West, with new offices in Aberdeen, Glasgow, Helensburgh, Paisley, Hamilton and Kilmarnock.
Success over the past few years in these new geographic areas, has meant that Hardies is on track to achieve a million pound turnover between its Aberdeen and Glasgow offices for 2015-16, with plans to double this again the following year.
Now employing 10 people, the Glasgow office operates out of Hillington Innovation Centre, a location which has given the firm the opportunity to double its floor space. A new Senior Building Surveyor, Mark McCabe, was appointed earlier in the year, to head up this aspect of the business in the Glasgow area. Turnover for this office is currently Ł440-Ł450k, with the office on track to easily double this next year.
The Aberdeen office at Spademill Lane, has been bolstered by the recent news that the firm has been appointed to Aberdeenshire Council's framework for Building Surveyor services, a contract which should see the Aberdeen office turnover increase to over £1 million in the next year. It too has appointed additional Building Surveying staff with Gareth Cordiner joining the firm as their Senior Associate for Aberdeen.
Derek Ferrier commented: "We are delighted with the way these two important offices are performing for us. Through offering residential surveying we have significantly increased our overall turnover. Now by offering both building and valuation work, and by becoming a framework supplier for Aberdeenshire Council, we are on target to increase our turnover in 2016."
"With Glasgow and the West of Scotland, we had a set plan to expand here, "said Derek. "It started with our acquisition of Barr Brady – who had a strong foothold in Glasgow; it was a good move for us. We did set a five year plan to achieve our full potential in both the West and the North East of Scotland as it takes time to grow and find the right staff. We are strong on valuation surveying services so tend to start with this as a core business and then widen out to dedicated services like Project Management, Building Surveying, Quantity Surveying and Health & Safety services."
The firm has a new team in place at its Stirling office, and has combined this office along with the Perth and Dundee offices into a new Northern Division, headed up by Darron McKay.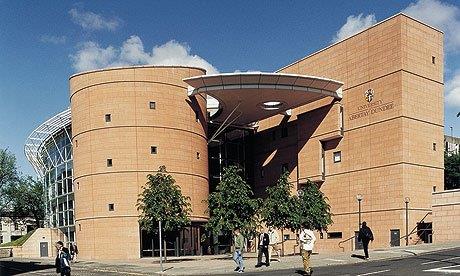 Local Tayside projects include the extension to Abertay University and a Ł10 million project to extend Carnoustie Links, ready for the Open coming back there in three years time.
Hardies now offers many new services such as its Dispute Resolution Support Service, designed to provide clients in both the public and private sectors with an opportunity to resolve problems without adopting formal Dispute Resolution procedures.
The firm has embraced new technology too such as BIM, (Building Information Modelling) with quantity surveying staff currently having a Level 2 working knowledge of the discipline before the Government requirement of 2016. All four of the new Midlothian Schools the company is working on have been designed with BIM.
"The construction industry is indeed undergoing a digital revolution at the moment," said Derek. "BIM is a new way of working, it is information modelling and information management in a team environment. BIM creates value for the combined efforts of people, process and technology. All our team members should be working to the same standards as one another – this is essential."
Hardies, which celebrated its 100th anniversary in 2013, serves clients in both the private and public sectors with a complete operation in property and construction development, including property valuation, building and quantity surveying and project management. The firm also handles the leasing and sale of commercial and industrial buildings; H&S Principal Designer and the provision of Energy Performance Certificates. Altogether, Hardies employ over 100 members of staff, professionally qualified in various disciplines.
Further details www.hardies.co.uk.