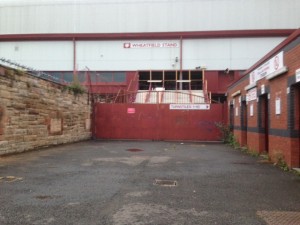 Hibs have provided advice for fans travelling to Saturday's Semi Final of the Scottish League Cup presented by Utilita.
Kick off at Tynecastle is at 3pm, and Hibernian fans will occupy the Main Stand, Gorgie Stand and Wheatfield Stand at Tynecastle Stadium (McLeod St, Edinburgh EH11 2NL).
All  match tickets have been sold in advance, so if you do not have a match ticket please do not travel.
Supporters should use the row and seat number as shown on their ticket. As the match is sold out it is not permissible to use a seat other than the one you have a ticket for.
Supporters found in the wrong area of the ground (i.e. amongst opposition support) will be ejected from the stadium.
The Hibernian Ticket Office will be open from 10am-3pm for supporters who haven't already collected their tickets.
The SPFL have issued the following message:
"All fans attending the Scottish League Cup Semi-Finals, presented by Utilita this weekend should note that enhanced search arrangements will be in place at these fixtures. This additional safety measure has the potential to delay entry into the ground so fans are strongly encouraged to get to the Stadium as early as possible. Turnstiles will be open 1 ½ hours before kick-off i.e. 1.30pm."
Alcohol and pyrotechnics are strictly prohibited in the ground and supporters may be turned away if they are deemed to be drunk on arrival. Hibernian FC will be charged in full for any damage caused to the infrastructure of the stadium, so please respect the property of the host club.
The Police Authorities will be extremely vigilant in the policing of The Criminal Law (Consolidation) (Scotland) Act, 1995.
If the score is level at the end of normal play, 30 minutes extra-time will be played and thereafter, if required, Kicks from the Penalty Mark in accordance with the Rules laid down by the International Football Association Board will be taken.
Chief Executive Leeann Dempster said: "The build up to a semi-final or final is always an exciting time, and I'm sure all Hibernian supporters have the same feeling of anticipation as I do.
"We'll have a great backing at Tynecastle on Saturday and it will be a great sight to have a sea of green and white for the players to come out to.
"Between Saturday's semi-final, next weekend's derby match and the promotion run in we have a lot to look forward to, and I hope all our efforts will be concentrated on events on the park."