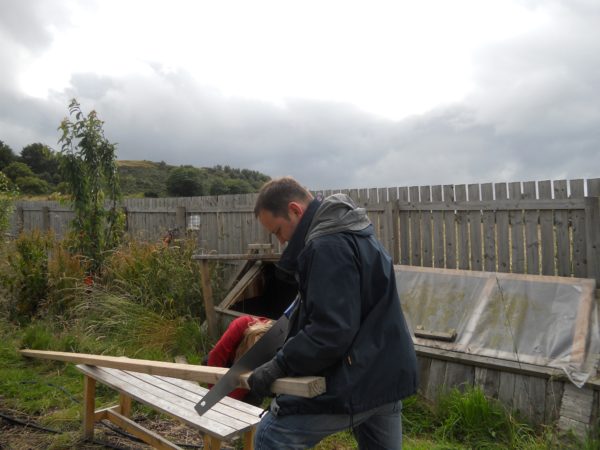 Last week, the Hermitage Garden, a horticulture project for autistic young people and adults, based at the Hermitage Golf Course, Braid Hills Drive and run by Autism Initiatives, was vandalised for a second time this month.
Despite the damage causing the project to temporarily close to service users, the charity has been overwhelmed by the support it has received from those in the local community, ranging from businesses to members of the general public to the MP for Edinburgh South, wanting to help to ensure the Hermitage Garden is fully operational again.
After visiting the project last week with his team and offering his services to help with the clear up, Ian Murray MP for Edinburgh South remarked:
"My team and I wanted to do anything we could to help as soon as we heard about the mindless vandalism that had temporarily closed this great community project. We thoroughly enjoyed mucking in and a huge thank you to the staff team at Autism Initiatives for taking the time to show us around. We would be happy to help in any way we can in the future".
Richard Ibbotson, National Director for Scotland at Autism Initiatives, said, "We are extremely grateful to Ian Murray MP for his help last week, as well as all to everyone else in the local community that have rallied together to support our community garden project, which is so vital to our service users".
Autism Initiatives are delighted to announce that the Hermitage Garden has now reopened. However, the charity is calling for all those in the local community who would still like to support the Hermitage Garden to either contact the Service Manager, Rona.Mackinnon@aiscotland.org.uk, or to donate to the following page https://crowdfunding.justgiving.com/lisanne-valente.