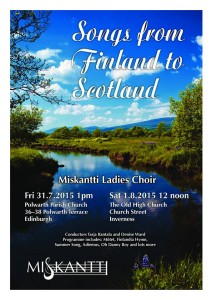 Miskantti Ladies Choir Concert: Songs from Finland to Scotland. Miskantti Ladies Choir was founded in 1910 – originally as part of a workers' association – and is one of the oldest choirs in Finland. The choir is based in Tampere, the birthplace of Finnish industry; Scottish factory owner James Finlayson was an important person in the making of Tampere's industrial history. The choir's programme today will include Motet, Sibelius's Finlandia Hymn (a protest song composed at a time when Finland was still under Russian rule), Summer Song, Adiemus, Oh Danny Boy, and lots more. Conductors: Tarja Rantala and Denise Ward. 1pm, Polwarth Parish Church, Polwarth Terrace. Free: all welcome!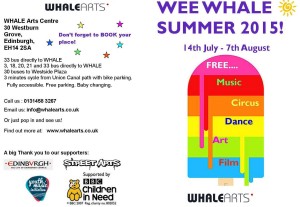 WHALE Arts Summer Festival: fun activities for children and families. Today: Gallery Trip – a visit to the National Gallery of Modern Art. For ages 7+. 12 noon-3pm, WHALE Arts, 30 Westburn Grove. Free but booking is essential; call 0131 458 3267 or email info@whalearts.co.uk – or ask in the Centre. Next week will be Art Week.
eee e o ee e i a ae e a : a group exhibition bringing together a range of new and existing work from artists Anne-Marie Copestake, Alexa Hare, Sophie Mackfall and John Robertson. Drawing, collage and other exploratory material-based investigations, with works highlighting visual, tactile and sensual experience. Preview tonight 7-9.30pm, then 12 noon-5pm Friday to Sunday (or by appointment), Rhubaba Gallery & Studios, 25 Arthur Street. Closed 31st August 2015.
Summer Yoga: 10.30am-12 noon today and every Friday until 14th August, Eric Liddell Centre, 15 Morningside Road. £6/£5 (mats provided). For more information please contact fiona@ericliddell.org or call 0131 446 3321.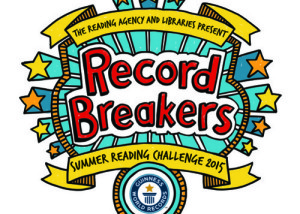 Record Breakers – Knitted Scoobies! Come and join in the library's attempt to make the longest scooby ever. For all ages. 2.30-3.30pm, Stockbridge Library, Hamilton Place. Free.
Record Breakers Record Breaking Quiz! 2pm, Blackhall Library, Hillhouse Road.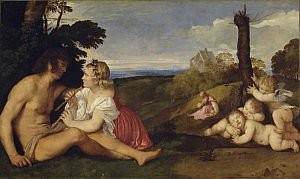 In Focus: Titian's The Three Ages of Man (c.1512-1514). Art historian Andrew Paterson explores the Venetian context of this perennially popular early work by Titian, a tender meditation on the great themes of sexual love and mortality, and its allusions to classical literature. 12.45-1.15pm, Ground Floor, Scottish National Gallery, The Mound. Free and unticketed.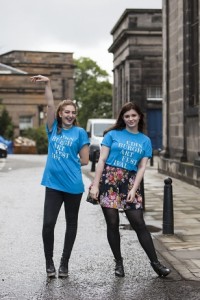 Edinburgh Art Festival: Friday Walking Lunch Tour. Armed with a brown-bag lunch, this tour is designed to give you a snapshot of the festival during your break. 1pm today and each Friday in the festival, starts from Festival Kiosk, 9-11 Blair Street. Tickets cost £4 and must be purchased from the Kiosk at least 24 hours in advance.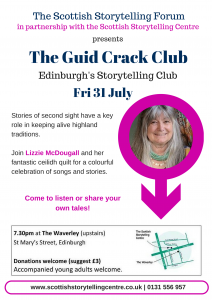 The Guid Crack Club: Stories of Second Sight and the Ceilidh Quilt. Join Lizzie McDougall and her fantastic ceilidh quilt for a colourful celebration of songs and stories of second sight that have a key role in keeping Highland traditions alive. Edinburgh's monthly storytelling night: accompanied young adults welcome. 7.30pm, The Waverley Bar, St Mary's Street. Entry by suggested donation of £3.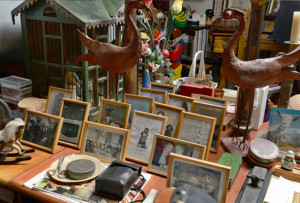 Hanne Darbovan: und und und – Curators' Talk: curators from Talbot Rice Gallery and the Hanne Darbovan Foundation, Hamburg, will discuss the remarkable life and work of the artist. 4pm, Talbot Rice Gallery, Old College, University of Edinburgh, South Bridge. Free but booking is required and may be made via eventbrite here. The new exhibition of Hanne Darbovan's work, accepting anything among everything is open at Talbot Rice Gallery until 3rd October 2015.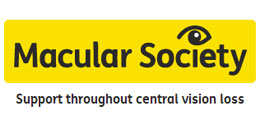 The Macular Society: a talk by artist Juliana Capes, who leads descriptive tours of the National Galleries and others. 10.30am, Church Hall, London Road Church, corner of London Road and Easter Road. All very welcome; feel free to bring a friend. The Macular Society was formed to help those with macular degeneration to understand their situation and find resources of help and support; through the society, people can receive information about research, discover their capabilities and discuss problems and solutions with others who have macular problems. The main Edinburgh branch meets on the last Friday of every month except December, and there are also local support groups meeting regularly in Morningside, Stockbridge and Portobello. For more information contact the group leader on 0131 449 7716 or deputy leader on 0131 667 3598. Further information may also be found on the Macular Society's website here.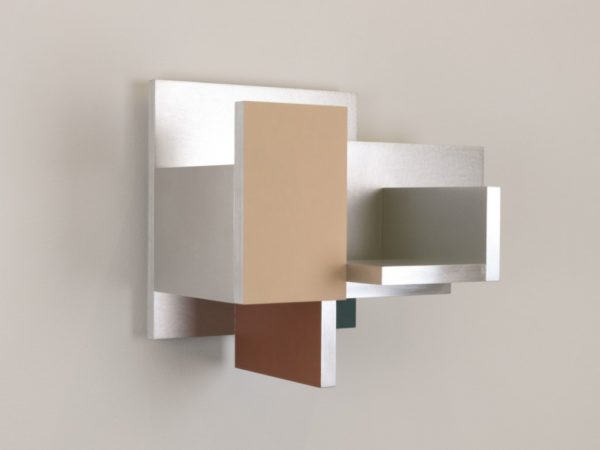 Thresholds: Toby Paterson. An exhibition bringing together the series of constructed relief works that Toby Paterson has made specifically for the seven Maggie's Centres across Scotland. The works are presented alongside memory drawings and models, giving the audience an insight into the inspiration, contexts, and the process of creation and production involved in their development. After the exhibition, each work will be relocated, one in each of the Maggie's Centres. The exhibition is curated by Judith Winter. Opens tonight 6-8pm, with an introduction from the artist and the curator 6-6.30pm, then 11am-5pm Monday to Saturday, Edinburgh Sculpture Workshop, Hawthornvale. Ends 30th August 2015. Toby Paterson and Judith Winter will also be in conversation at ESW 3-4pm on Saturday 8th August.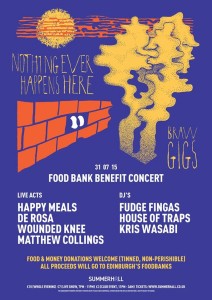 Braw Gigs and Nothing Ever Happens Here Present Summerhall Foodbank Night! A fundraiser for Edinburgh's local foodbanks, with live music and DJ Sets. For over-18s only. 7pm-3am, The Dissection Room, Summerhall, 1 Summerhall. Tickets cost £7 till 11pm (for the live bands), £3 11pm-3am (for the club only), or £10 for the whole session, and are available from the Box Office in person, by calling 0131 560 1580 or online here. Further donations of money or non-perishable food items for the Food Banks are welcome on the night.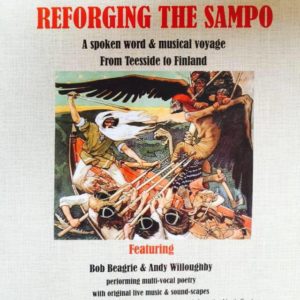 Reforging The Sampo: 'a multi-voiced musical mash-up of mythological and contemporary social commentary across a landscape of love, loss and endless questioning for the Shamanic holy grail of Finnish legend'. A spoken word performance with improvised music and sound effects, unique in contemporary poetry. Bob Beagrie and Andy Willoughby, supported by a 'raggle-taggle' band of folk and jazz musicians, take their cue from the national Finnish epic Kalevala to weave travelogue with love lyrics, folk song and a witty graveyard humour typical of their Teeside roots. 7.30pm, Netherbow Theatre, Scottish Storytelling Centre, 43-45 High Street. Tickets cost £10/£8 and may be purchased in person, by calling the Box Office on 0131 556 9579 or online here.
Derek Michael Besant: Edinburgh Printmakers Temporary Artworks Programme. Launch event and artist's talk. 6-8pm tonight, Castle Mill Works, Gilmore Place, Fountainbridge. All welcome.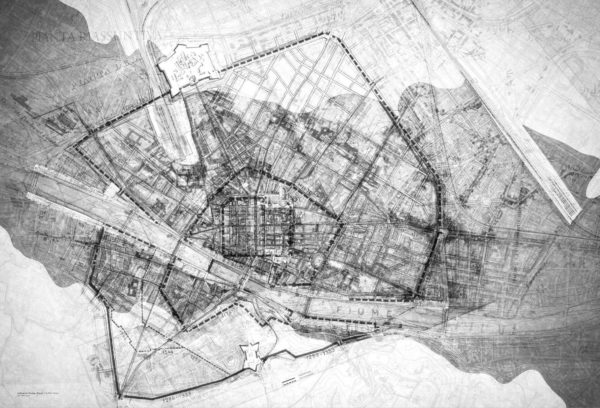 Dimmi (Tell Me): a new group exhibition by recipients of the Royal Scottish Academy John Kinross Scholarship 2014, showing work made during or in response to the time the artists spent in Florence. A rich variety of drawing, printmaking, sculpture, film and photography. Open preview tonight 7-9pm, then 12 noon-6pm Tuesday to Sunday, Patriothall Gallery, 1D Patriothall (off Hamilton Place), Stockbridge.
Kwang Young Chun: Aggregations. The first solo exhibition in Scotland by the renowned Korean artist, who unites the traditions of making and Eastern philosophy with his interest in American Abstract Expressionism. 10.30am-5.30pm Monday to Saturday (closed Sundays), Dovecot Studios, Infirmary Street. There will be curator's tours of the exhibition on 7th amd 13th August 2015: see website for details. Ends 26th September 2015.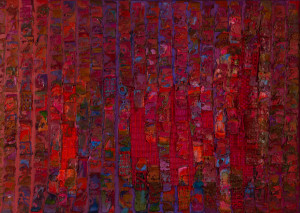 Bernat Klein: A Life in Colour. A retrospective exhibition featuring tapestries by Serbian-born Bernat Klein (1922-2014) woven by Dovecot Studios, alongside other works by the designer, whose signature vibrant mohair and tweed textiles were produced in the Scottish Borders for fashion houses in Europe. The exhibition recognises the lasting contribution Klein (who studied textile technology in Leeds in the 1940s) made to Scotland's international reputation for textile design and making. 10.30am-5.30pm Monday to Saturday (closed Sundays), Dovecot Studios, Infirmary Street. There will be a panel discussion about Klein's work on 4th August and curator's tours on 14th and 18th August – see website for details. Ends 26th September 2015.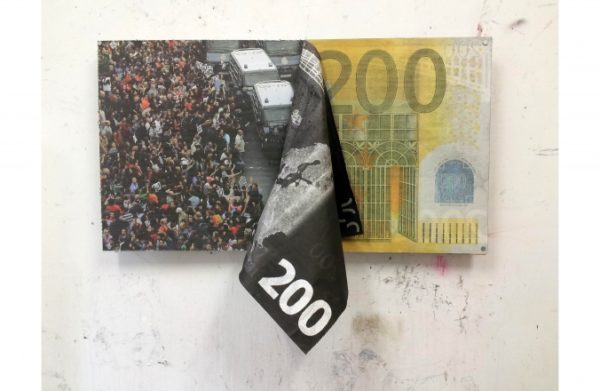 kennardphillipps: Here Comes Everybody. An exhibition of work by the collaborative practice of London-based artists Peter Kennard and Cat Phillipps, consisting of a large accumulation of photographic imagery, comprised of photo-montage, digital prints and found newspapers, as well as a major new installation exploring ideas around image consumption, production and camera surveillance. Here Comes Everybody represents a continuation in the artists' interest in making work that is a critical tool connected to international movements for social and political change.'We see the work….as the visual arm of protest'. 11am-6pm daily, Stills, 23 Cockburn Street. Ends 25th October 2015.
Keith Edwards Quintet: 'hard bop' swinging arrangements by Keith Edwards (sax) with Donald Corbett (trumpet/flugelhorn), Robert Pettigrew (piano), Ed Kelly (bass) and Bill Kyle (drums). Sets include original compositions by trumpeter Corbett, some rarely heard jazz tunes, and pieces by multi-instrumentalist jazz hero Tubby Hayes and Scots trumpet legend Jimmy Deuchar. 9pm (entry from 8pm), The Jazz Bar, Chambers Street. £5/£4 on the door: please note this venue is cash only.
Speyfest: your second opportunity to escape Edinburgh this weekend is a festival offering the best in traditional and contemporary Celtic music. Now in its 20th year, Speyfest is jam-packed with concerts, ceilidhs and stomps, plus a craft and food fair, yoga, workshops, children's activities, arts and crafts, cooking challenges and whisky tastings. Acts include Phil Cunningham and Aly Bain, Sandi Thom, Seth Lakeman, Blazin Fiddles, and lots more. Opening concert tonight, 7-10pm, followed by a stomp till late, then the programme continues on Saturday 1st and Sunday 2nd August, Fochabers, Moray. For more information, including tickets and travel and accommodation options (there is no designated festival camping), see the festival's website here.
Lunchtime Concert: Symphonic Wind Orchestra United Winds, Soltau, Germany. 12.15pm, St Giles Cathedral, High Street. Free.