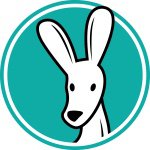 Deliveroo, the food delivery service that brings high-quality local restaurant meals to your door, has launched a new app, named one of Apple's Best New Apps on the UK App Store, so you can order your favourite food in just a few taps.
Deliveroo partners with more than 1,000 leading local independent and high-quality chain restaurants across the country who may not otherwise deliver, including names like Gourmet Burger Kitchen and Frontier. Food is delivered to homes and offices quickly and conveniently within 32 minutes of the order being placed.
While Deliveroo is already loved by thousands of Brits, the new app brings:
A faster, more frictionless experience: orders made in as little as 20 seconds
Location-based delivery tracking for the first time: customers can track their driver on a map as their food makes its way to them
New location search options: customers can easily search restaurants for their desired location. By default, the app shows the restaurants that are near their current location, however they can also enter any other address. In addition, the app makes it easy to store and manage addresses for future orders, including labelling them Home or Work
Deliveroo currently has 18 cities of operation across the UK, including Edinburgh, Glasgow, London, Birmingham, Manchester and Leeds, with more coming soon.
The new iPhone app is free, and available now to download from the App Store here.