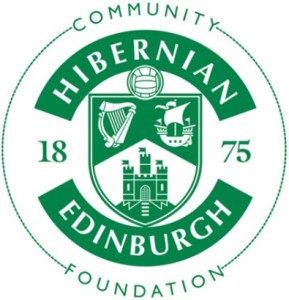 Edina Hibs, one of the best-known names in Boys' Club football in Scotland,  have agreed to become a key part of Hibernian Community Football Club – and in doing so has helped complete a 50-year circle.
The club was originally to nurture local talent for Hibernian FC in 1965 under founding members Harry O'Neil and Jimmy McManus, the latter of whom went on to have a successful career as Hibernian FC's chief scout.
Players such as Alex Cropley,  John Brownlie, Willie Miller, Keith Wright and John Hughes have come through Edina's ranks to join Hibernian, while names like John Robertson and Christophe Berra have enjoyed successful careers at other clubs.
Now Edina, which is based at The Jewel, is becoming part of the Hibernian Community Foundation as the foundation stone of the Hibernian Community Football Club, with its teams playing in Hibernian colours.
With Edina Hibs based in Edinburgh, the Community Club will also have a base at HTC for East Lothian players who wish to play in Hibernian colours. All teams will benefit from the expertise of Hibernian coaches.
Eddie Lamb, Chairman of Edina Hibs, said: "We are delighted at this merger with Hibernian, a major Scottish Club with whom Edina has enjoyed a life-long association. Our youngsters will now gain from input from one of the very best community and youth coaching set-ups in the country.
"We now look forward to working with our colleagues to develop a grassroots community football set-up, with bases at The Jewel and at the Hibernian Training Centre in East Lothian. We will be looking to recruit more players and more coaches as we expect to see numbers grow very significantly."
Wendy McAdie, Chief Executive of Hibernian Community Foundation, said: "The coming together of Edina and the foundation is a perfect match. Edina brings many years of expertise in grass roots football and a history that is testament to all that is best in youth football.
"That means we can now attract more players, more coaches, and have more youngsters playing in Hibernian strips every day – something that will be of great benefit to the Club in the future. This is a significant step forward in our plan to develop a Community Football Club that is second to none in its scale and ambition."
Keith Wright, League Cup winning hero with Hibernian, said: "Edina has produced a lot of good footballers over the years who have played for both Hibs and Hearts. It is a great name in Scottish grass roots football, and as an old boy myself I am delighted at the link between Edina and Hibernian, two names which mean a lot to me.
"Edina provided me with a grounding in football which was a tremendous start to me in my career. It has been a club that has benefitted thousands of lads, providing access to football and physical activity. I am delighted that this link will see the club thrive and prosper as part of Hibernian in the years to come."
Edina Hibs have been supported over the past 50 years by the Jewel Miners Club and will now continue to go from strength to strength into their next half-century.