OX184
Forget fast food, this is real American cuisine.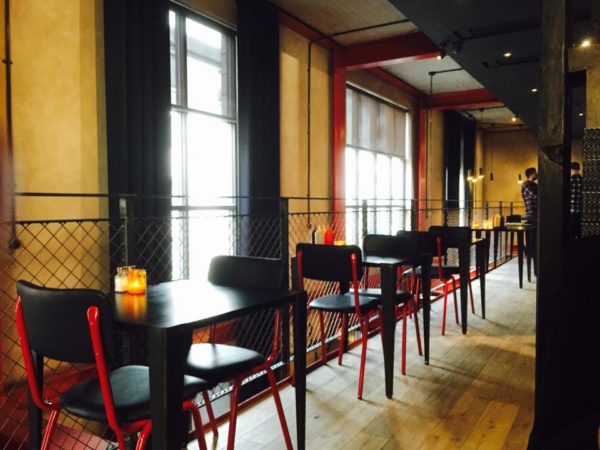 Nestled under Edinburgh's South Bridge, you can smell OX184 well before you lay eyes on it. Walking down the Cowgate, I prayed the summer BBQ smell drifting down the street was from their wood fired ovens, and was not left disappointed.
Those who are familiar with Edinburgh's Red Squirrel, Holyrood 9A or The Southern will know that Fuller Thomson is no stranger in Edinburgh.
Yet OX184 is taking this brand of pubs and eateries to another level. "We think that OX184 is just the next natural progression for our bars" Fuller Thomson's operations manager informed me.
One thing that struck me was that I couldn't exactly define what this place was. Restaurant, bar or club OX184 seems to be different things to different people. Serving food from 11am-2.30am, it's clear to be a festival favourite, but with its menu supplying an array of carefully selected meals, OX184 is far from just an afterhours eatery.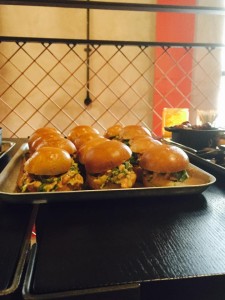 Looking for an upmarket meal? You can sample some of OX184's ribeye steak. Matured for no less than 35 days and produced locally this meat when roasted on the wood fire oven is succulent and tasty, a real winner.
Fancy a wee tipple with your meal? the whisky and whiskey selection is dedicated to providing a user friendly supply of malts arranged by flavour and not geography. Putting some of Scotland's finest beside American and Japanese whiskies, may surprise some, yet with a selection provided by the Edinburgh Whisky Shop, OX184 is taking care to know its products and present some of the best of Scotland merged both with the USA and the world.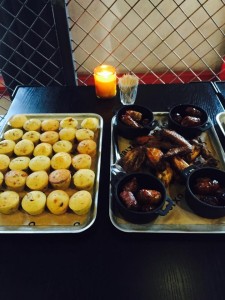 This merger of American and Scottish seems to be the theme of OX184. With the craft beer on tap sourced from Tempest Brew Co in Tweedbank and their locally sourced prime and organic meat, teamed with American style bacon scones (definitely not to be served with jam) OX184 feels like a modern merger of classics.
Some winners from the menu are the Spiced Quinoa Fritters, the Pork Belly Ribs and of course the classic Smoked Chicken Wings.
One thing is certain at least, you'll be hard pressed to just pop in to OX184 for a drink if the sweet smelling wood fired oven has anything to say about it.