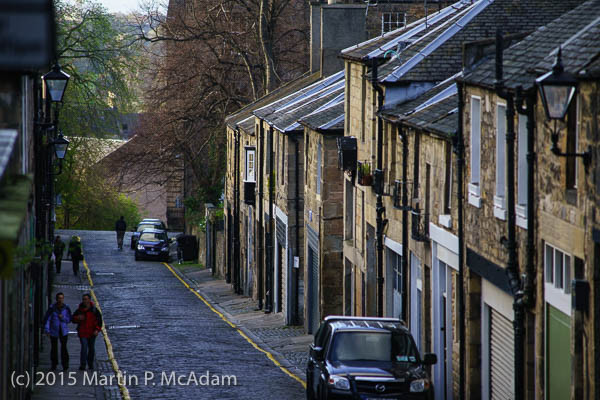 EIFF programme launch
Photography project
Allotment survey
Inverleith Neighbourhood Partnership
MP's Surgery
The 2015 programme for the Edinburgh International Film Festival will be launched at the Filmhouse today.
Some snippets have already been announced with a number of Scottish titles in the 2015 Programme showcasing the works of numerous Scottish filmmakers and acting talent.  From features and shorts to music documentaries, animations and exclusive gigs, this year's EIFF, which runs from 17-28 June, celebrates the very best in Scottish talent with many filmmakers and guests expected to attend this year's Festival.
As previously announced, the 69th Edinburgh International Film Festival opens with the World Premiere of Robert Carlyle's Glasgow-set THE LEGEND OF BARNEY THOMSON starring Emma Thompson and Ray Winstone, and the Closing Gala is the World Premiere of Scott Graham's IONA starring Ruth Negga (Marvel's Agents of S.H.I.E.L.D), Douglas Henshall (Shetland), Tom Brooke (The Boat That Rocked), Michelle Duncan (Atonement), Ben Gallagher and Sorcha Groundsell.
Watch out for more news here as it happens!
***
An Edinburgh College photographer is asking local people to take a trip down memory lane and rummage in their old toy boxes to share their most treasured childhood items for a new exhibition.
Simon Moorhouse's Nostalgia exhibition features photos of adults with their favourite childhood toys and memorabilia, exploring their attachment and the stories behind the strong bond they feel with these items.
Nostalgia is on at the Creative Exchange in Leith until 5 June.
Simon graduated with distinction from an HND Professional Photography course at Edinburgh College, and now works as a learning assistant in the college's photography department.
Simon stumbled across the inspiration for the exhibition when he was looking through old belongings and found the first cuddly toy that his mum had knitted for him, Charlie the monkey.
Simon is also keen for anyone with a nostalgic childhood item to come forward and share their stories through the Edinburgh College Facebook page and Twitter, and is offering a free professional photo shoot at the college for one lucky winner. Post a photo of your own item and tell us in one sentence why it is important to you. Simon will choose his favourite entry.
Nostalgia will be on show at Creative Exchange, 29 Constitution Street, Leith, Edinburgh, Scotland, EH6 7BS from 18 May – 5 June. Creative Exchange is open Mon-Thurs 9am-5.30pm and Friday 9am-4.30pm. Admission is free.
***
Edinburgh locals and community groups are being encouraged to put their allotments, orchards and community gardens on the map, by taking part in an online survey.
Europe's largest greenspace initiative, the Central Scotland Green Network (CSGN), is conducting the research to map community growing spaces across the central belt.
Participants will be able to trace the boundary and entrances of their growing spaces, as well as answering a few questions about the places they grow in, such as the numbers of trees or plots.
The data will be used to identify the size and distribution of these vital resources and campaign for improvements for the benefit of local communities.
Keith Geddes, Chair of the CSGN, said:  "Encouraging community growing is central to the CSGN vision of creating an environment which supports healthy lifestyles and good mental and physical well-being.
"This groundbreaking research will support our work in increasing the area of land used by communities for growing plants, fruit and vegetables and I would encourage locals in Edinburgh to take part in the survey."
The CSGN is Europe's largest greenspace initiative which seeks to transform Central Scotland into a place where the environment adds value to the economy and where people's lives are enriched by its quality.
As one of the Scottish Government's national developments for Scotland in the third National Planning Framework, the CSGN is changing the face of Central Scotland, by restoring, transforming and greening the landscape of an area stretching from Ayrshire and Inverclyde in the west, to Fife and the Lothians in the east.
The CSGN encompasses 19 local authorities across 10,000 sq km and has the potential to benefit 3.5million people, equating to 70 per cent of Scotland's population.
The survey runs until 30th June 2015.  It takes a few minutes to complete and the information will be used to increase the number and quality of community growing spaces across the region.  The findings will be collated into a report which will be made available on the CSGN website.
To take part in the survey go to https://maptionnaire.com/en/556/
For further information about the CSGN visit www.centralscotlandgreennetwork.org
***
Inverleith Neighbourhood Partnership met on Monday night at Blackhall Library where it was so summery they had the door open to the gardens.
Under the chairmanship of Councillor Iain Whyte the meeting heard about a range of issues around the area including the problem of chewing gum in Stockbridge, break-ins at Maidencraig where it is said that some residents are scared to leave their homes, rubbish chutes which become blocked as rubbish cannot be taken away due to lack of access for bin lorries due to bad parking, congratulations for the North Edinburgh News who received £25,000 last year as part of the Contact in the Capital pilot and assurance that the whole report with a breakdown of all figures is released online soon.
The meeting ended after two hours with agreement on looking into setting up CCTV on the cycle path at Maidencraig to deter criminal activity.
***
Joanna Cherry QC MP for Edinburgh South West is holding a constituency surgery at Fountainbridge Library on Saturday 30 May from 10.15 till 12 noon. All constituents are invited to drop in if they have any problems to discuss with her.
Sign up here for a daily email from The Edinburgh Reporter !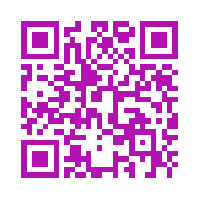 If you are reading this article on paper and would like to visit the website then scan the QR code above with a smartphone or tablet and you will be taken straight there.