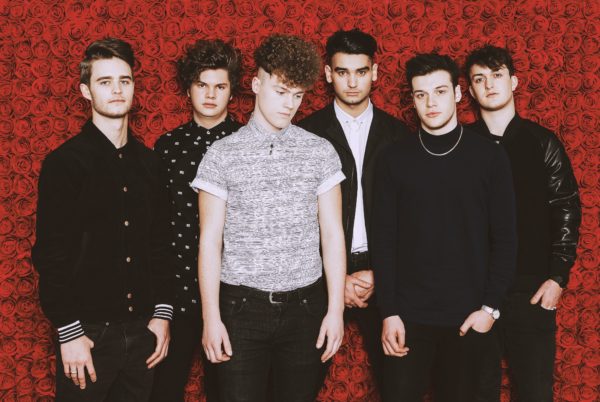 Young Kato are the ultimate six-piece that notch up hard-hitting melodies incorporated into their list of convincing indie anthems. After coming together as a band in 2011, the band have worked their fingers to the bone to build up a repertoire through ferocious touring with the likes of You Me At Six and 5 Seconds of Summer to releasing a number of singles to showcase their jaunty and vigorous sound.
The band head out on a full-scale UK tour in April and May with Peasant's King to promote their new album Don't Wait 'til Tomorrow. The album has been written over the last three-and-a-half years since the band formed. Front man, Tommy Wright, said that the writing sessions for the album were varied.
"It differs for each song, I guess," said Tommy. "It's a case of 'how long is a piece of string?'. All I can say is that it's going to be fun, colourful, everything you would expect from Young Kato, with a little bit of dark too. It's just six lads from Cheltenham, and hopefully 11 great songs."
The first single off the new album is a song called 'Children of the Stars', a song written about the band's youth, where the band alienated themselves during the writing of the song. "We went went away last September and booked a little shed in Devon," said Tommy. "We slept there and wrote as many songs as we could – trapped ourselves away. We listened to a lot of Australian bands that had heavy synths and a desire for pop music. We wanted to emulate that. For the lyrics, we found it easy to sing about that youth, it was the kind of we wanted to achieve."
But as the band start to prepare for the debut album release and tour, they only look back and reminisce at their beginnings and how they've come so far in the development of the band. "It's weird, I'm staring at posters of us – it's kinda funny," said Tommy. "It has been brilliant. As people, we have matured and professionalism has stepped up. We think we're ready for everything. It happens a band, though – a lot of trial and error, sometimes you getting things wrong but you learn. We've been given a great little ride and it will only get better.
For the 17-date tour, fans can expect a 100% full-on dynamic show. "We can expect ridiculous energy with everyone involved," said Tommy. "We understand people buy tickets with their hard-earned money so we're practising very hard, setting up some stuff along with some extra lighting."
It's a long, long way until the end of their tour in May when they perform an almost homecoming show in Gloucester, but Young Kato are already arranging plans for what takes place afterwards.
"It will be festival season after May. We've already announced Kendal Calling, which is the only one at the moment. Hopefully as many festival as possible, accepting everything we possibly can. It's exciting, and hopefully we can venture into Europe too."
Young Kato play Glasgow's Garage (Attic Bar) on April 25 and Edinburgh's Electric Circus on April 27. Tickets for both shows, including all other dates on their UK tour, can be purchased here.