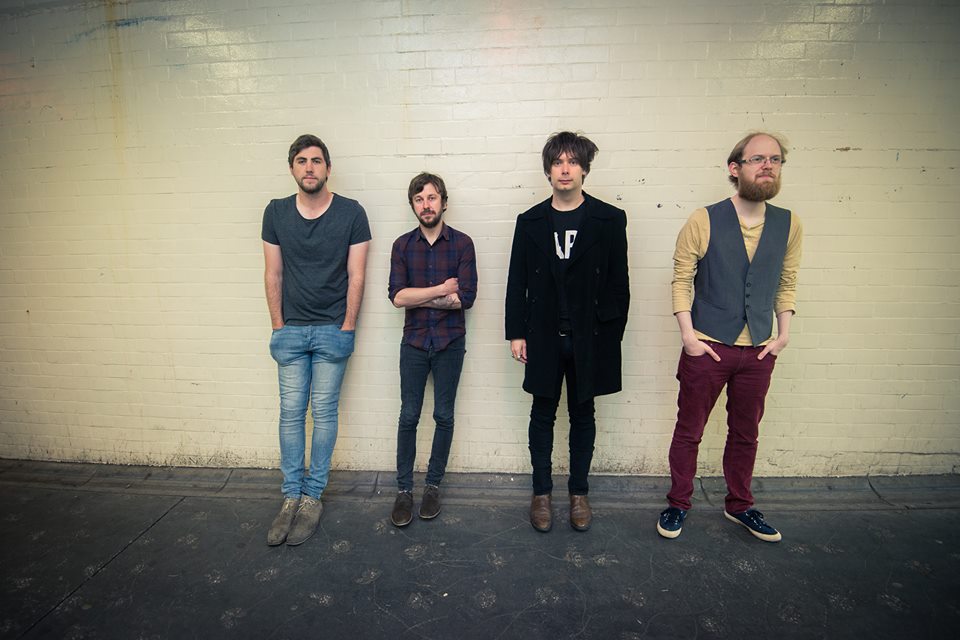 Quiet as a Mouse are the latest exciting band from Edinburgh and are almost changing the way indie is defined. Their anthemic-cum-fragile sound draws comparisons to Editors, Nirvana and The Smiths, and the band has received significant praise from BBC 6 Music, Vic Galloway from BBC Radio Scotland, The Herald and others.
The band played a massive headlining preview show to their upcoming EP at the end of February at Electric Circus. The four-piece attracted quite a crowd to a usually busy Friday night Electric Circus, and it was all quite well received as the band a mixture of new and old material.
Their newest EP will be released on 13th April, the follow-up to their debut EP, British Flag. The new EP is a more subdued release, with no forceful guitar parts and using the lyrics and rhythmic backdrop to do the talking.
Alex Moran said: "We wanted follow up the debut EP towards the end of last year after a nice bit of press. There was a bit of lightbulb click and we were then looking forward to the next year. It was six months of planning, and it's been an idea around since November-time."
Behind all the songwriting in Quiet as a Mouse is the frontman Alex Moran. Their technique for writing songs is what works best for them. "I'll write on my own," said Alex. "What I bring to the band is chord structures or arrangements, then do the chords on acoustic or electric and works with the guys to improve structure."
Quiet as a Mouse have always recorded in Glasgow, a city that has a noticeably more riveting music scene. Alex feels that working in Glasgow helps with the creativeness and subtleties of the recording. "I've never properly recorded in Edinburgh," said Alex. "I've always recorded in Glasgow, that was the first studio experience. We worked with Liam Watson, who worked on Elephant by The White Stripes, on the previous EP, who is into more 50s and 60s music which makes it more acid than garage. He's quite quick in the studio with more layering."
The upcoming EP is the biggest focus for Quiet as a Mouse with three shows announced to promote the release, playing a free show at The Stillery in London on April 14th, Broadcast in Glasgow on April 23rd, and another homecoming show in Edinburgh at Wee Red Bar on May 2nd.
Additional focus is on signing to a record label, which Alex claims is a very difficult thing to do with the current stature of the music industry. "It's good to get decent feedback, no more than that at the moment and just doing what we're doing," said Alex. "We just need to see what happens and how it develops."
"It would be nice to work with a good label – I'd like that as a fan of music," said Alex. However it is nice to do it yourself, you get a lot of creative control. Knowing that you and the guys and people you work with, when you achieve things you hold your heads together. But if we get lucky enough and the right options then we might consider it."