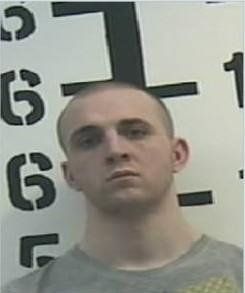 A man responsible for a violent assault and robbery in Edinburgh last year has been jailed.
Liam Howard attended at an address in Beaverbank Place on 3rd May 2014 where he produced a meat cleaver and threatened a 28-year-old man before robbing him of his mobile phone.
During the incident, the victim sustained a cut to his face, which required hospital treatment.
Howard then made off from the property and police were contacted.
As part of enquiries carried out during an Operation Wolf enforcement day, the 24-year-old was subsequently arrested and charged.
Howard had previously been convicted of various violent offences including attempted murder in 2009 and was on licence at the time of the attack in Beaverbank Place.
At the High Court in Glasgow today, he was sentenced to ten years in prison, having been convicted on Tuesday 17th February.
Detective Chief Inspector Stuart Houston said: "Liam Howard is a dangerous individual who has proven on several occasions his willingness to use weapons to perpetrate numerous crimes of violence.
"Despite being released on licence for previous violent offences, he subjected another victim to a terrifying assault and robbery and was subsequently returned to prison once apprehended.
"His sentence today is testament to the joint commitment of Police Scotland and the Crown Office in bringing violent offenders to justice and removing them from our communities."