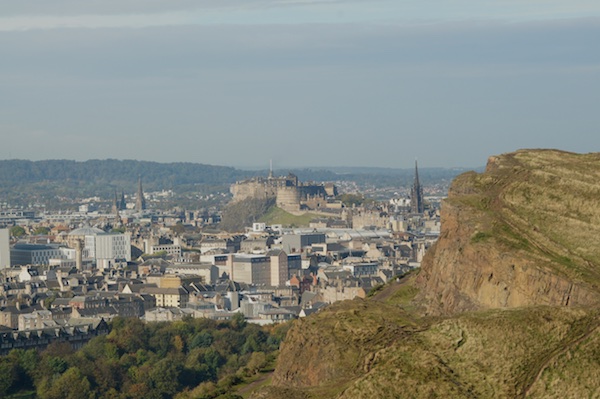 The City of Edinburgh Council carry out a survey each year (which is the biggest in the whole of the UK) called the Edinburgh People's Survey. We have a copy of the council report on it which runs to a couple of hundred pages and have not yet had time to digest it all, but here are some headline findings:
An increased number of people in the sample were happy with public transport. This is up by 10% year on year.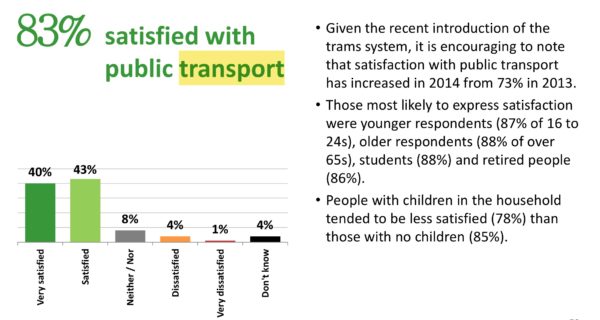 Slightly fewer people feel safe after dark and are lower among several groups such as females, unemployed people, over 65s and people with disability or long term illness.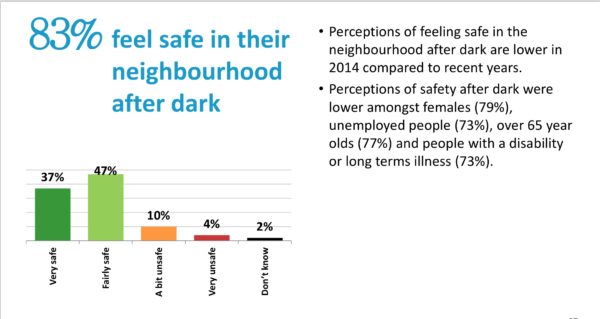 Fewer people are happy with the library service than last year. A significant drop of 10%. Why is this? What do you think of your local library? Do you know that some are closing on Sundays from 1 April onwards?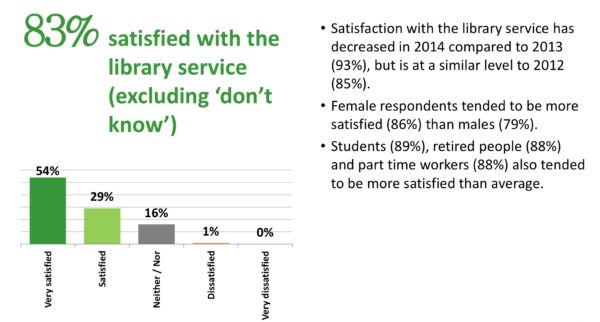 While the number of those who are happy with the council's management of the city is lower than in the two previous years, it is a massive improvement on 2009 when the number of those who said they were happy with the council was 35%.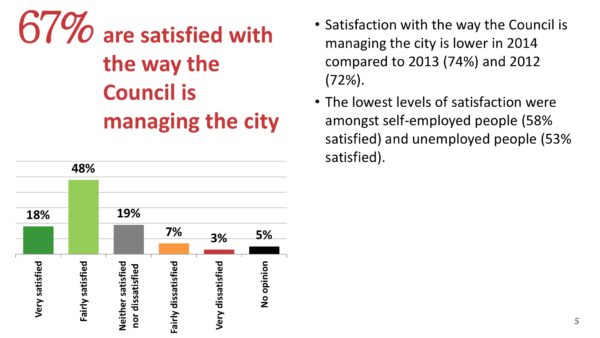 The Council Leader Andrew Burns said that he felt there were more positives to be taken out of this report than negatives, but that as usual he is not complacent about those areas where satisfaction has dropped for one reason or another.
Council Leader Cllr Andrew Burns said: "The top line figures continue to offer encouragement and reassurance that, broadly speaking, residents believe we are managing their city well.
"That said, given a backdrop of falling budgets and greater demand for our services, it is hardly surprising that some are performing less well – particularly those areas, such as refuse collection and recycling, currently undergoing significant changes to delivery.
"But through this survey, and our extensive budget consultation, we are listening to what residents are telling us – and acting on their feedback.
"We revised our budget for the coming financial year to reflect this, committing major investment to roads and pavements and school infrastructure while continuing to work towards the redevelopment of Meadowbank.
"We are ambitious for the city and there is much work yet to be done, so we simply need to continue delivering the pledges we made to Edinburgh residents and look for that to be reflected in future surveys."