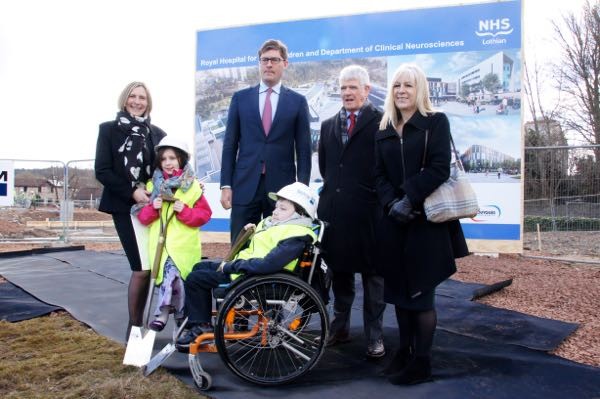 A brother and sister from Edinburgh will join their mum in cutting the first turf at the new Royal Hospital for Sick Children and Department of Clinical Neurosciences.
The Edinburgh Reporter NEWS from Phyllis Stephen on Vimeo.
Patients Jos and Beau Rendall joined their Mum, Tracy, in starting work on the new £150 million building, which is anticipated to open in autumn 2017. Tracy is the former Chair of the Family Council who are involved in a number of activities including ward visits, quality audits and numerous meetings to support the new hospital and provide user feedback and engagement.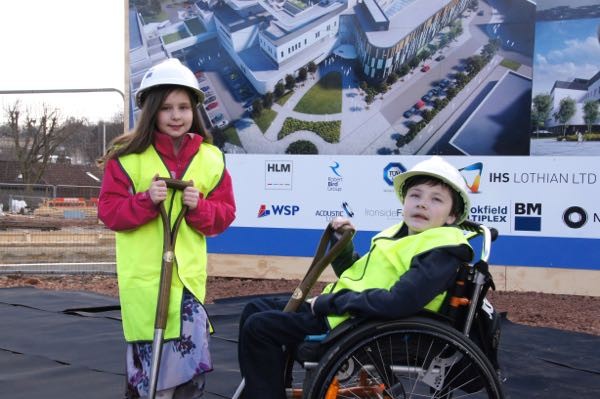 Beau (11) spent his first two weeks of life in ward 7 at the Royal Hospital for Sick Children – he has Spina Bifida and hydrocephalus with an L2 lesion effectively meaning he is paralysed below the waist. He was born at Simpsons at the Royal Infirmary of Edinburgh and was transferred to the Sick Kids, a trip which won't have to be made in future when all services are located at the same site.  He is a frequent flyer at the hospital and often has to attend multiple appointments every week.
Jos (9), Beau's sister, was diagnosed with JIA (Juvenile Idiopathic Arthritis) at the Sick Kids when she was one and continues to be treated by the rheumatology team. She has injections of methotrexate on a weekly basis at home and infusions of infliximab every six weeks in Programmed Investigations Unit where she spends the day.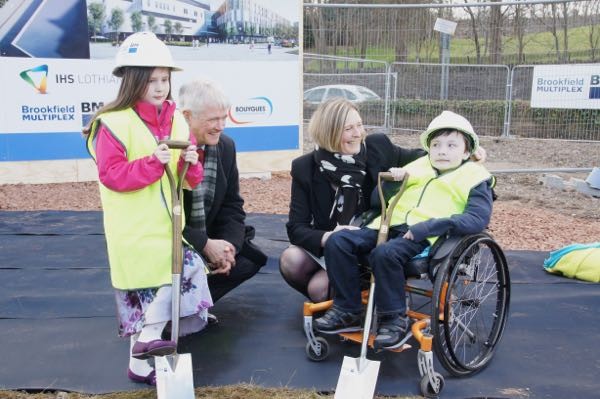 The development will mean that services from the Royal Hospital for Sick Children, Department of Clinical Neurosciences and Child and Adolescent Mental Health Service will be co-located in a modern and high-quality setting.
The hospital will adjoin the Royal Infirmary of Edinburgh via a link building connecting both child and adult Emergency Departments.