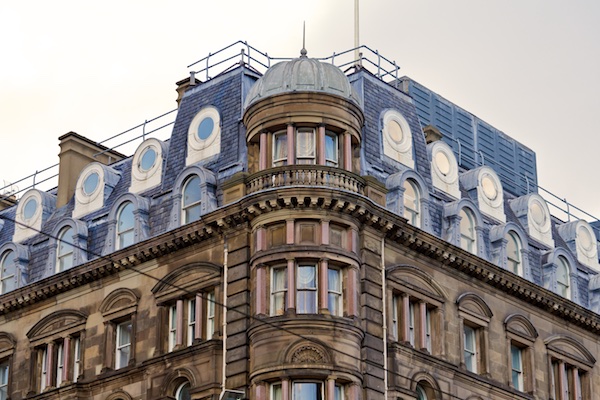 Rare first edition of Darwin's 'On the Origin of Species' on sale this week
Cairngorm Coffee helps you start the day! 
Advertising with The Edinburgh Reporter 
Turner for the turn of the year
At the Dovecot
Lyon & Turnbull are to sell a rare first edition of Darwin's "On the Origin of Species" from the library of the late Lady Mary Stewart, well known author of romantic novels. Her most famous novels included the Arthurian trilogy: The Crystal Cave (1970), The Hollow Hills (1973) and The Last Enchantment (1979).
The rare first edition of "On the Origin of Species" by Charles Darwin, valued at £15-25,000 will be sold on the 28th January 2015 at Lyon & Turnbull's Edinburgh auction rooms. As Lady Mary Stewart explained in a letter to a London bookseller, her great grandfather sailed on board The Beagle, leading her to add one of the most sought-after works of natural history to her library.
Simon Vickers, Head of the Rare Books and Manuscripts Department at Lyon & Turnbull said "Lady Mary Stewart, who died aged 97 in May 2014, not only had a passion for writing books, but also collecting them. "On the Origin of Species" by Charles Darwin is widely regarded as one of the most important books ever written. Indeed, there is scarcely an area of human endeavour that has not been impacted by Darwin's theory, the terms Darwinism and Darwinian now being integral parts of the modern lexicon."
He continued "She also developed an interest in the illustrated, deluxe edition works of Arthur Rackham, Edmund Dulac and Kay Nielsen. Each purchase was made in careful consultation with London booksellers, who would especially look out impressive copies of these coveted works, which reflect her interest in the myths and legends of the past."
Lady Mary Stewart was born on 17 September 1916 in Sunderland, County Durham, she graduated with a double first at Durham in English and French, then a teaching Diploma and after teaching in schools for a couple of years she was invited back to the university when all the young lecturers were being taken by the army and the war where she lectured in English French and Anglo Saxon.  This reflected her love of language and the basis of where our language and words sprang from, during that time in Durham she also took or was awarded and MA in English.   It was in Durham that she met and married her husband, Frederick Stewart, a young Scot who lectured in Geology. They married in 1945, only three months after they met at a VE Day dance.
Mary, in her own words, was a "born storyteller" and had been writing stories since the age of three. When she and her husband moved to Edinburgh, she submitted a novel to the publishers Hodder & Stoughton. Madam, Will You Talk?, it was an immediate success.
***
For the early risers amongst us, Cairngorm Coffee are offering a cracking offer to help banish those bleary eyes in January. For only £2.65 you can take advantage of their 'Coffee & Croissant Deal', which includes one of a range of Au Gourmand croissants, alongside your choice of a variety of coffees using their signature espresso blend roasted by Mr Eion of Stockbridge. You can have it to sit in and escape the cold or takeaway to the office, as long as you get in between 8AM when they open and 10AM when the deal ends.
***
Advertising with us is very effective and does not have to break your budget. Talk to us about the opportunities we have to place static ads, run advertorials and do features on your business.
It's not too late to avail yourself of our latest marketing opportunity which is being offered to the first few advertisers at the cut price of £150. Talk to us about the package deal and other sponsorship opportunities.
theedinburghreporter@gmail.com
***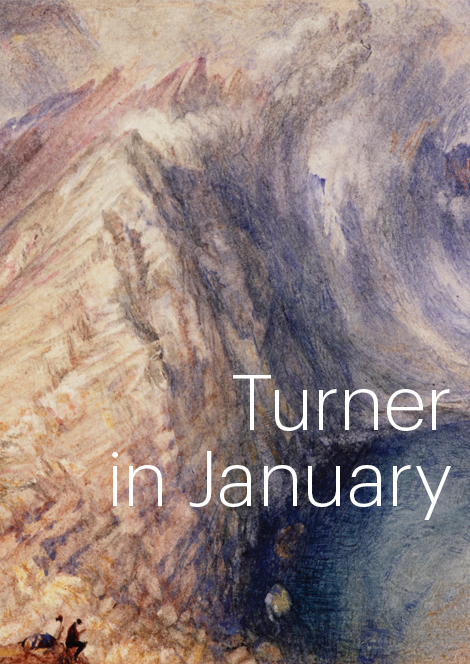 Just a few days left to pop into the National Gallery of Scotland to catch your annual feast of Turner.
The reputation of Joseph Mallord William Turner as Britain's most celebrated artist has enjoyed a huge boost in the last few months, with the success of the recent movie Mr Turner, directed by Mike Leigh and a blockbuster exhibition of the artist's late works at Tate Britain in London. But for Turner fans, the annual exhibition of 38 superb watercolours has been a much-loved tradition at the Scottish National Gallery in Edinburgh for more than a century.
2015 will begin at the Gallery, as it does every year, with the opening of Turner in January, an exhibition of the outstanding collection of Turner watercolours bequeathed in 1900 by Sir Henry Vaughan.
Vaughan was a London art collector with a passion for Turner, who put together a group of works that encapsulates the artist's entire career, choosing each with a connoisseur's eye for quality. He stipulated that these delicate works should be 'exhibited to the public all at one time, free of charge, during the month of January', to limit their exposure to strong daylight. The display runs throughout the month and brings a welcome injection of light and colour during the darkest month of the year.
TURNER IN JANUARY:
THE VAUGHAN BEQUEST
1 – 31 January 2015
Scottish National Gallery, The Mound, Edinburgh EH2 2EL
Admission FREE | Telephone 0131 624 6200
***
Visual artist Helen Carnac and dance artist Laïla Diallo present Edge and Shore, a new work exploring the edges and boundaries of making and working, performance and installation.
Working within the gallery space at Dovecot, the artists reveal an ever-evolving work that brings together objects, images, film, writing and live making. A development of an extended research project where the artists considered process and making, the work explores where the borders of their two creative practices meet and permeate.
This work is commissioned by Siobhan Davies Dance and supported using public funding by the National Lottery through Arts Council England. Developed with additional support from Battersea Arts Centre, Bristol City Council, Bristol Old Vic Ferment, Quay2C and Stroud Valleys Artspace. Edge and Shore is also supported by Dovecot Foundation.
Workshop | Helen Carnac and Laila Diallo
£40/£30 | Mon 2 February all day (no live making interventions)
Can the artist of one medium broaden the enquiry of the other? How can we unpeel the early stages of collaboration?
Conversation | Helen Carnac, Laila Diallo, Jonathan Cleaver and chaired by Roanne Dods
FREE | Tues 3 February 6.00pm arrival for 6.30pm start (live making in space from 5.30pm)
Edge and Shore artists Helen Carnac and Laïla Diallo in conversation with Dovecot weaver Jonathan Cleaver. Chaired by Roanne Dods.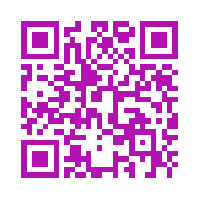 If you are reading this article on paper and would like to visit the website then scan the QR code above with a smartphone or tablet and you will be taken straight there.