Cameo Toddler Time: Toot The Tiny Tug Boat (U). Life on the high seas is a whirl of fun and adventure when you're a little boat with big ideas. Toot works and plays with his ocean-going friends in the busy waters of the harbour. Toddler Time screenings are short films for pre-school children and their parents/carers only. 11am, Cameo, 38 Home Street. Tickets cost £3 per child, accompanying adults free provided they join the Toddler Time Club (free – enquire at Box Office), and can be booked online or by calling the Box Office on 0871 902 5723.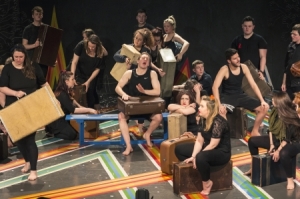 We Are Made of Stardust: a student photography exhibition showcasing Edinburgh College's recent show, which featured HND Year 2 Acting and Performing students. The 30 young trainee actors shared their personal tales of love, loss and life with the audience. Tracey Largue and Sara Thomson (HND Photography) took the photos of the show that feature in this exhibition, conveying the vibrancy, energy and emotion of the performance. 9am-5pm, Creative Exchange, 29 Constitution Street, until 30th January 2015.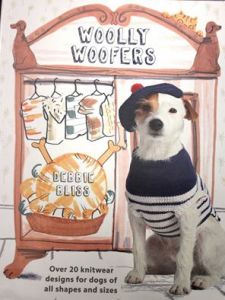 Drumbrae Knitting and Crochet Club: 6-8pm today and every Monday, Cafe Area, Drumbrae Library Hub, 81 Drumbrae Drive. All welcome!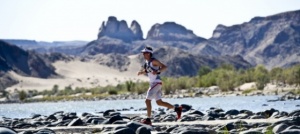 Adventure Film Festival: Programme Two. The 10th Adventure Film Festival features eleven of the world's most exciting action and adventure documentary films. Programme Two includes ultrarunning on Namibia's Fish River Canyon Trail, a bid to climb and snowboard Himalayan peak Shangri La, deep canyoning in Switzerland, and life in an uninhabited bay on Norway's remote north-east coast. 5.45pm, Filmhouse, Lothian Road. Ticket prices vary: booking can be made online here or by calling the Filmhouse box office on 0131 228 2688. The third and concluding programme will be shown at 6pm on 2nd February. 'A diverse and inspiring look at how modern-day pioneers of exploration and adventure are pushing the boundaries of what we thought possible'.
The Edinburgh Philosophy and Psychology Group: January meeting. Discussions are non-academic and group members come from a range of backgrounds, ages and nationalities; the topic will be chosen by members voting in advance, but is currently likely to be Artificial Intelligence – can we expect to see The Matrix become reality? Attendance is usually about 20 members and non-members are welcome. Please RSVP via the group's website if you plan to attend. 8-9.30pm, The Links Hotel & Bar, 4 Alvanley Terrace. Free – and free sandwiches too.
South Queensferry Craft Club: 6.30-7.45pm tonight and the last Monday of every month, South Queensferry Library, 9 Shore Road. No booking required, just drop in. For more information call in at the library or email shirley.bell@edinburgh.gov.uk.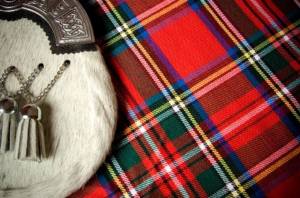 Burns Night at The Old Chain Pier: an evening of traditional live music, plus BBC Radio Scotland comedian Keara Murphy, who will present an exclusive live performance of her recent show The Secret Sex Life of Robert Burns; Keara will also address the haggis in her own inimitable style! The menu will feature some delicious haggis specials. 7pm, The Old Chain Pier, Trinity Crescent. Contact OCP to book: 0131 552 4960.
Leith Links Community Council: if you live in the Leith Links area, the Community Council will welcome you to its January meeting. 7pm, Persevere Room, Leith Community Centre, 12a Newkirkgate. Minutes of the previous meeting can be found on LLCC's website. For more information email contact@leithlinkscc.org.uk.
Big Mouth Monday! Open stage; all kinds of performances welcome – music, comedy, spoken word, magic, theatre. Sign up at 7.30pm, show starts at 8pm, Henry's Cellar Bar, 16a Morrison Street. 'Exciting, unpredictable and wonderful performances welcome!' This event is filmed.
Granton and District Community Council: this month's meeting will discuss the city council cuts and the Granton harbour development, and will hear from Police Scotland. The agenda for this meeting and a report of the last one are on GDCC's website here. All welcome. 7pm, Royston and Wardieburn Community Centre, 11 Pilton Drive North. Contact the secretary at grantonanddistrictcc@aol.com for more information.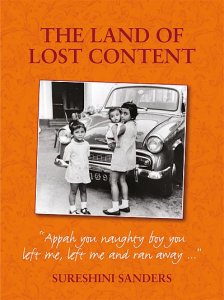 The Cramond Association: Cramond resident Dr Sureshini Sanders will give an insight into the story told in her book The Land of Lost Content, which outlines life in Ceylon (Sri Lanka) before the onslaught of civil war – and the challenges of migrating to Scotland in the 1970s. 7.30pm, Kirk Hall, Cramond Kirk, Cramond Glebe Road. All welcome. For more information about the Cramond Association, see its website here.
Australia Day at Hemma! Playing Triple J's Hottest 100 and dancing the nutdance! 11am-10pm, Hemma, 73 Holyrood Road.
Royal Observatory Edinburgh: What's Up. Putting the science into stargazing, these monthly talks offer a guide to the night sky, plus a round-up of recent astronomical news and the science behind what you see in the sky. Please feel free to bring your questions. All talks are BSL-interpreted. 7.30-8.30pm, Lecture Theatre, Royal Observatory Edinburgh, Blackford Hill. . £3 (adults)/£1.50 (children and concessions), payable on the door. There is a map with directions – plus lots more information – on the ROE's website.
Sign up here for a daily email from The Edinburgh Reporter !