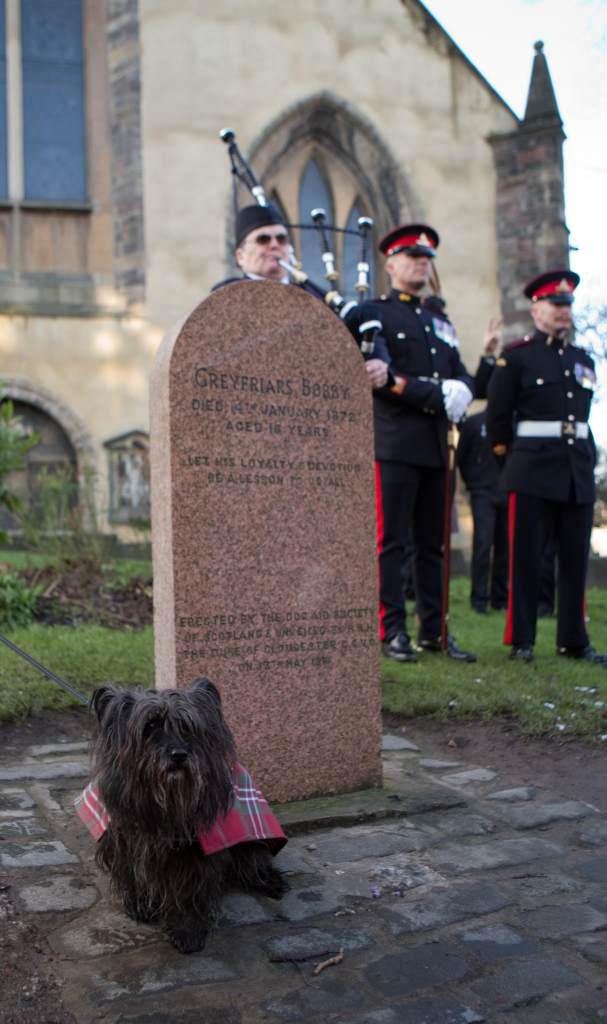 It is 143 years since Greyfriars Bobby died and earlier today a service in Greyfriars Kirk yard remembered him and his devotion to his master.
Deidre Brock, Depute Lord Provost, who hosted the event, said: "Greyfriars Bobby, whose memorial reads 'Let his loyalty and devotion be a lesson to us all', still inspires enormous affection and respect in people across the globe. 
"Even now visitors flock to see his grave, his statue, and the many mementos of his life displayed in our Museum of Edinburgh, marvelling anew at the timeless story of the little dog who would not leave his master's grave."

After the death of Bobby's owner John Gray, the then Lord Provost, Sir William Chambers, ensured the dog's freedom by purchasing a license and dog collar, allowing him to roam the graveyard. 

Capturing the hearts of passers-by every day, Bobby's statue was erected a year after his death in 1872 by the Ladies Committee of the RSPCA, and has since become a landmark for the capital.