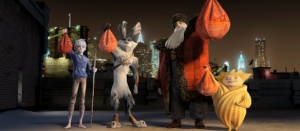 Filmhouse Junior: Rise of the Guardians (PG). An animation for the festive season: an evil spirit plans to take over the world using fear – Jack Frost, Santa Claus, the Tooth Fairy, the Easter Bunny and the Sandman need to join forces in order to protect the Earth's children and stop this new menace. 11am, Filmhouse, Lothian Road. £3.50 per person, big or small: book via website or call box office on 0131 228 2688.
Christian Aid Carol Service: 5pm, Portobello Baptist Church, 189 Portobello High Street.
Edinburgh Living History and World War One: against the background of the Centre's iconic World War One paintings, meet some Edinburgh locals from 1916, who will be discussing the war, its progress, and its impact on their own lives and on the city of Edinburgh. Come and eavesdrop on their conversations! For all ages. 2pm or 3pm, City Art Centre, Market Street. Free and unticketed. The Living History teams are award-winning performers. This event will be repeated on 4th and 10th January 2015.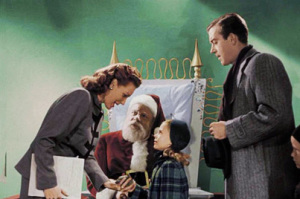 Cameo Vintage Sundays: Miracle on 34th Street (U). When Macy's department store hires a new Father Christmas, event director Doris Walker and her daughter are nonplussed by his insistence that he is the real Santa. 1pm,  Cameo, 38 Home Street, Tolcross. Book online here or call box office on 0871 902 5723.
NMS Christmas Crafternoon 2: come and make a lovely Christmas decoration inspired by the National Museum's collections. 12 noon-4pm (drop-in), National Museum of Scotland, Chambers Street. Free.
Portrait Detectives: collect your kit, follow clues, and solve a mystery from history! For ages 4-12. 2-4pm, Scottish National Portrait Gallery, 1 Queen Street. Free and unticketed.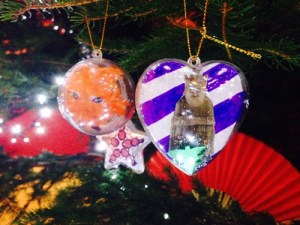 NMS Christmas Choirs: get into the festive spirit with Christmas concerts from local choirs. 2pm (Edinburgh Youth Choir), 3pm (Accord) and 4pm (Edinburgh University Renaissance Singers), National Museum of Scotland, Chambers Street. Free.
Limited Edition: a showcase of Edinburgh College of Art 3rd Year Jewellery Students' work. 10am-5pm, Learning Centre, Level 2, National Museum of Scotland.
St Andrew's and St George's West Service of Lessons and Carols: the theme of this service will be Hope Restored. Music will led by the church choir, directed by Brigitte Harris. 11-11.55am, St Andrew's and St George's West Church, 13 George Street. All welcome.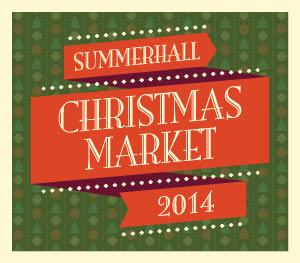 Summerhall Christmas Market 2014: over 45 fantastic stallholders offering unique Christmas gifts (including food, beers, textiles, jewellery, skin care, art, dog treats, crafts and books), plus carols from the Summerhall Singers. Gluhwein and food available to purchase from four food vendors: Children's Room open to entertain the little ones. Christmas trees for sale in the courtyard (trees available all month). 11am-5pm, Summerhall, 1 Summerhall. Entry £2 (payable on the door), under 18s free.
Filmhouse Film Quiz: the 'phenomenally successful (and rather tricky)' monthly quiz. Teams of up to 8 people must be seated in the Cafe Bar by 9pm, Filmhouse, Lothian Road. Free to enter.
Blackwell's Edinburgh Teenage Book Group: the teen book group meets on the second Sunday of each month, to discuss anything from classics to contemporary, historical to dystopian – whatever you like.  Currently reading Belzhar by Meg Wolitzer. 2-3pm, Blackwell's, South Bridge. If you would like to join the group (it's free!), just email your details to schools.edinburgh@blackwell.co.uk.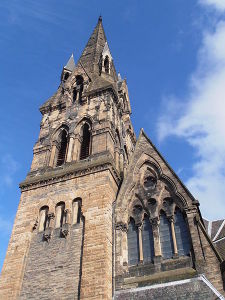 Carols on the Steps: the 'Silent Night' will be broken by the sound of 'Angels from the Realms of Glory' as the local community join together for carols on the church steps. There will be an opportunity to warm up –  physically and vocally! – in the church first, before heading out onto the steps; come along and enjoy carols and seasonal refreshments. 6.30pm (in the church), then 7-8pm on the steps, Barclay Viewforth Church, Wright's Houses, Bruntsfield.
Nature's Festive Wonders: create beautiful botanical-themed festive decorations using natural and  recycled materials. For all ages. 12.30-3.30pm, Real Life Science Studio, John Hope Gateway, Royal Botanic Garden, Inverleith Row. Free: no booking required.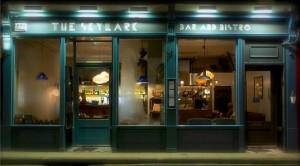 Portobello Film Club Presents Kids Christmas Day At The Skylark: The Snowman, A Charlie Brown Christmas, and Portobello-based charity Orcadia's own film The Day We Saved Santa, plus live music from Keith McDougall and his guitar! 2pm, The Skylark, 241/243 Portobello High Street.
The Maths Behind The Imitation Game: The Imitation Game focuses on the life of Alan Turing, a famous British mathematician, logician, cryptanalyst, philosopher, computer scientist, mathematical biologist and marathon runner. In a panel discussion organised by the University of Edinburgh, experts in several fields will talk about the legacy of Turing's work and its importance in our lives today, with a chance for the audience to ask questions inspired by the film. 12 noon-1pm, Filmhouse, Lothian Road. Free.
Seafield Christmas Memorial Service: conducted by the Rev Bill Armitage. All welcome: refreshments will be provided. 3pm, Seafield Crematorium, Seafield Road.
Winter Guided Walk: join a garden guide for a leisurely afternoon walk around the Botanic Garden. Discover stunning seasonal highlights and learn about the history of the garden and its plants. For ages 14+. 2pm, meet at John Hope Gateway, Royal Botanic Garden, Inverleith Row. £5 per person, no advance booking required.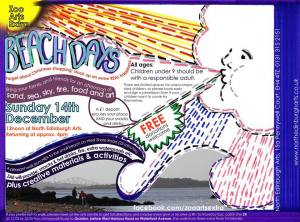 Zoo Arts Extra December Beach Day: forget about Christmas shopping – stock up on some real happiness! Bring your family and friends for an afternoon of sand, sea, sky, fire, food and art. For families: children under 9 should be accompanied by a responsible adult. There are limited places for unaccompanied children; please book early and sign a permission form if you wish your child to attend by him/herself. Meet at 12 noon at North Edinburgh Arts, 15a Pennywell Road for a pleasant 25 minute walk to the beach, returning around 4pm. Free (donations welcome) – £1 deposit secures your place, snacks and drinks. Zoo Arts will provide snacks, hot drinks, extra waterproofs, fire, creative materials and activities. All welcome! For more information and to book, contact North Edinburgh Arts on 0131 332 2521.
Luke Fowler and Lee Patterson: Performance for Invented Acoustical Tools and Synthesis. To accompany, and respond to, Tony Conrad's current Acoustical Tools exhibition, artists Fowler and Patterson present a musical performance celebrating Conrad's use of invented instruments and its influence on a new generation of musicians.  7-9pm, Inverleith House, Royal Botanic Garden, 20a Inverleith Row. Tickets cost £5 and can be booked via eventbrite.
Santa in Linlithgow! He'll be at the Linlithgow Canal Basin this afternoon, with an age-appropriate gift for every child followed by a free boat trip for all the family. The tea room will be serving non-alcoholic hot punch, mince pies and cakes beside a log fire. 2-4pm, Linlithgow Canal Basin. £5 per child. Also at same times on Saturday 20th and Sunday 21st December 2014. The Linlithgow Union Canal Society is a charity set up to promote the use and restoration of the Union Canal; everything is run by volunteers – new members welcome!
10th Anniversary Great Edinburgh Family Fun Run and Walk  – a family event where even the family pet is invited to come along and join in the festivities. Prizes for the Best Decorated Pushchair, Best Dog Dressed for Christmas, Best Individual Fundraiser and Best Fundraising Company Team. If you would like to take part (Santa costumes are provided), the full instructions for registering, checking-in, footwear, sponsorship, etc can all be found on the dedicated website here. 9-10.30am – registration, 10.30am, warm up with Donna Giffen, 11am – run starts, West Princes Street Gardens. Title sponsors: Scotmid Cooperative. All money raised will go to When You Wish Upon A Star, a charity granting special wishes for children living with life-threatening illnesses.