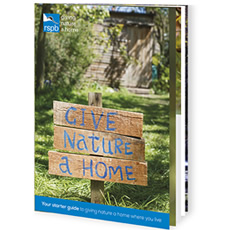 Feed the Birds Weekend: the last weekend in October is the RSPB Feed the Birds Weekend. Gorgie City Farm is giving you a head start today – pop in and find out what you can do to give nature a home in your garden. Try your hand at making bird feeders and see which birds you can spot. 1-4pm, Gorgie City Farm, 51 Gorgie Road.
Ghoulish Glitter Globes: bring along a jam jar and have some fiendish fun learning how to make your own Hallowe'en scene. Transfer it into a ghoulish glitter globe with magical fallen leaves. Suitable for ages 8+. 10.30am-12.30pm, Lauriston Castle, 2a Cramond Road. Suitable for families. £5 per person: bookings must be made via the Usher Hall box office, in person, by phone or online.
Rushton and Tyman: Stop Thief! For this exhibition artists Rushton and Tyman have re-imagined their multi-use space Flaghall as a reading room, where texts, talks and performances are brought together. As part of Stop Thief! visitors to the exhibition at these times will experience interventions in the gallery, further exploring themes in the artists' work. 12pm, City Art Centre, Market Street.
GENERATION tours at the Academy Building: free, discussion-led tours of the exhibition, focusing on key themes and artists. 11-11.45am or 1-1 45pm, Royal Scottish Academy, The Mound. Free and unticketed.
Bags of Art – October (Ages 4-12): cool and creative fun with artists Tessa Asquith-Lamb and Louise Fraser. 2-4pm, Scottish Gallery of Modern Art ONE, Belford Road. Free and unticketed. Supported by the Friends of NGS.
Hearing Impaired Tours – GENERATION: 25 Years of Contemporary Art in Scotland. A free tour with portable loops for the hearing impaired. Led by Tessa Asquith-Lamb. 11am-12 noon, Royal Scottish Academy, The Mound. To book a place, call the Information Desk on 0131 624 6560.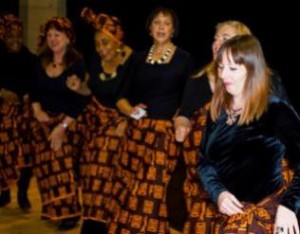 Wellbeing MELA: a fun family day to celebrate diversity and promote positive mental health and wellbeing amongst Edinburgh's varied minority ethnic communities . Enjoy music, dance, complementary therapies, relaxation workshops and lots more in a relaxed, entertaining environment. 1-4pm, Out of the Blue Drill Hall, 36 Dalmeny Street. Free, no booking required, more information from michelle@mecopp.org.uk Part of Scottish Mental Health Arts and Film Festival 2014.
St Giles' at Six: Baroque Plus. A concert to inaugurate the newly restored harpsichord in St Giles'. Michael Harris directs chamber music by Bach, Handel and others. 6pm, St Giles' Cathedral, High Street. Free: retiring collection.