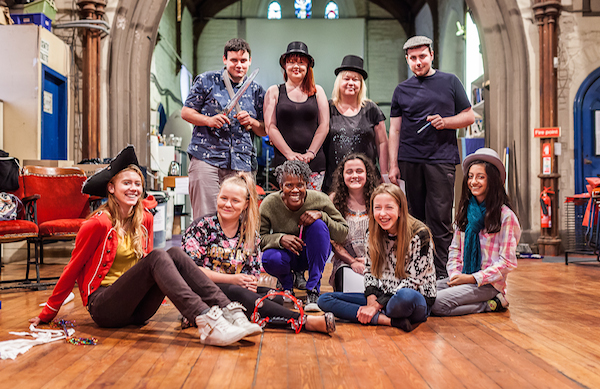 You may recall that The Edinburgh Reporter spoke to Vickie Tanner before she left New York to come to Edinburgh to stage her one woman show. She told us then that she would love to do some community based work with children. Well she has been true to her word.
The actress and arts educator from New York, got together with The 'Drammie Dodgers' youth community drama group at Craigmillar Community Arts, Edinburgh, now in its 50th Year over the last couple of days.   
Vickie, a writer, actress and arts educator from New York, took time away from performing her one woman show, Running Into Me,  being staged at Underbelly Cowgate at the Edinburgh Fringe, to run a theatre workshop based on her play with a mixed group of young people from the surrounding area.
Running Into Me is a compelling story of one woman's remarkable struggle to break free from a misguided upbringing on the streets of LA.  In this incredibly physical production Vickie takes the audience on a roller coaster ride into the minds of young people, growing up in drug and prison culture, simultaneously painting a vivid, insightful and deeply personal portrait of her own odyssey-like journey where she defined herself and defied the odds.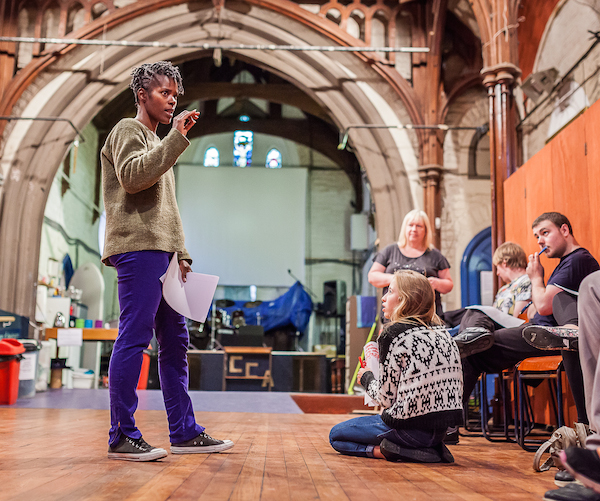 In her workshop Vickie developed personal stories from every individual member of the group, moulding them into short solo plays through a process of written and speech based work.
Craigmillar Community Arts (CCA) is a charity established in 1986 and was born from the Craigmillar Festival Society which was established in 1964.  2014 has been a year of celebration for arts in Craigmillar as it is now in its 50th year.   The 'Drammie Dodgers' youth community drama group has been running now for approximately 8 – 9 years at CCA and is run by mother and daughter volunteers, Fran and Shelly Nothard.   The group meets up one evening per week and normally stages a couple of small performances each year at the Art Centre and then they concentrate on an annual Christmas Show over a 3 night run in the local theatre at ArtSpace.   At present the group consists of approximately 15 young people between the ages of 8 – 21, although these numbers can change throughout the year.  
Vickie Tanner will return to Craigmillar Community Arts on Tuesday 19 August for a second workshop with 
The 'Drammie Dodgers' youth community drama group.
Photos Sally Cuthbert