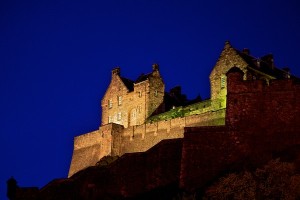 SUNDAY 13 JULY 2014
Tea Ceremony and Tea Tasting: if you don't know your oolong you don't know tea.  Come and join Denise Leishman as she explains how the climate and geography of Taiwan produce some of the finest teas in the world, and taste them as prepared by her expert hands.  Learn how the tea ceremony still has a place in today's culture, and discover the stories behind the tea-related gems in the Botanic Garden's herbarium and archives.  1-4pm, Patrick Geddes Room, Royal Botanic Garden.  Free, no booking required, suitable for ages 8+.  Part of the Orchid Fair exhibition.
Family Garden Party: come along and join in a celebration of all things vegetable!  Take part in fun activities like vegetable printing and seed sowing and find out more about the Edible Garden and School Garden areas.  1-4pm, Demonstration Garden, Royal Botanic Garden.  Free, suitable for all ages, no booking required.
Giving Nature a Home: hop along to the Botanics and take part in a range of family focused weekend wildlife activities.  RSPB staff will help you discover more about the range of wildlife that makes the garden its home, from minibeasts and birds through to mammals.  11am-4pm, Royal Botanic Garden – ask at reception for venue.  Free, all ages, no booking required.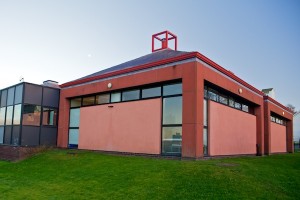 Mythical Maze Art, Crafts and Activities: 2.30-3.30pm, Oxgangs Library, 343 Oxgangs Road North. Free, suitable for ages 5+.  Part of the Mythical Maze Summer Reading Challenge.
Lego Swap Shop: come along with any of your unwanted Lego minifigures and trade them for some awesome new ones at the fifth Lego Swap Shop!  Guess the Number and speedbuilding competitions.  3-5pm, Waterstones Cameron Toll.
Blackwell's Edinburgh Teenage Book Group: the group reads anything from classics to contemporary, dystopian to historical. Currently reading the phenomenal worldwide bestseller, Jostein Gaarder's Sophie's World, a book that draws the reader into the worlds of Socrates, Descartes, Spinoza, Hegel and all the great philosophers, raising profound questions about the meaning of life and the origin of the universe.  2pm, Blackwell's South Bridge.  To join (free) email schools.edinburgh@blackwell.co.uk
Portrait Detectives! Collect your kit, follow clues, and solve a mystery from history! 2-4pm, Scottish National Portrait Gallery, 1 Queen Street.  Suitable for ages 4-12.  Free and unticketed. Supported by the Friends of NGS.
Open Garden: 4 Harelaw Road, Edinburgh EH13 0DR is open today under Scotland's Gardens Scheme.  An attractive, well-designed garden featuring a delightful pond and statuary with a collection of unusual ferns and herbaceous plants. 2-5pm, entry £4.  Plant stall, teas, disabled access. 40% of profits to Motor Neurone Disease Society, remainder to SGS nominated charities.
St Giles' at Six: Irish flautist Aisling Agnew and Scottish guitarist Matthew McAllister perform JS Bach's Sonata BWV 1034, Carmen Fantasie by Francois Borne and works from the Scots & Irish baroque. 6pm, St Giles' Cathedral, High Street.  Free – retiring collection taken.  No booking required.