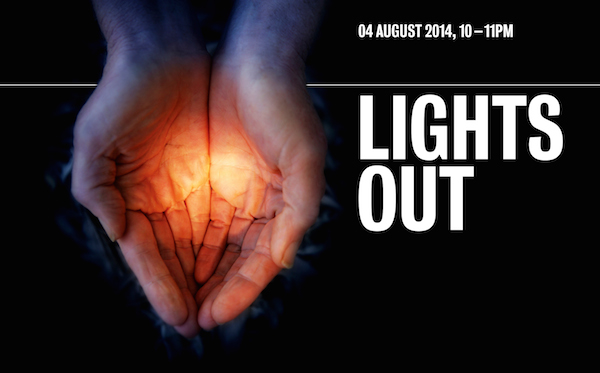 Another exciting new installation to look forward to at one of the many festivals just about to start in Edinburgh.
In collaboration with Edinburgh Art Festival, 14-18NOW presents a major outdoor re-working of Indian artist Nalini Malani's haunting and immersive video work In Search of Vanished Blood (first exhibited to great acclaim in Documenta) as part of LIGHTS OUT, marking the centenary of the outbreak of the First World War.
On 4th August 2014, from 10.30 pm to midnight, the artist's pictorial plane becomes the city itself, as Malani uses large-scale projections and shadow play to transform the entire Western façade of Playfair's iconic Scottish National Gallery building on Edinburgh's Mound.
Immersing the audience in a succession of images of war, which include actual film footage of the Cameron Highlanders marching to war and historic representations by other artists such as Goya, Malani creates a mesmerising and moving reflection on war and its impacts, reminding us of the ongoing collective wars around the world. Malani comments: "War is considered a male substance. If more attention were paid to the female thought process, perhaps we might reach something called progress".
This one-off event is scheduled to commence immediately after the Royal Edinburgh Military Tattoo. Audiences will be invited to leave the Castle and make their way down to the Mound to experience the work.
Malani is one of four leading international artists commissioned by 14-18NOW, the cultural programme for the WW1 centenary commemorations, to create striking public artworks in Belfast, Edinburgh, Bangor and London, as focal points for LIGHTS OUT in each of the UK's four nations.
In a dramatic UK-wide event LIGHTS OUT is an invitation to everyone to turn off their lights from 10pm to 11pm on 4 August, leaving on a single light or candle for a shared moment of reflection. People can take part in whatever way they choose and with whatever thoughts they have about the moment that Britain joined the First World War exactly one hundred years ago. Either at home or as witness to one of the many creative LIGHTS OUT moments taking place around the country, people will join together for an unprecedented collective experience.
The inspiration for LIGHTS OUT comes from a famous remark made on the eve of the outbreak of war by the then Foreign Secretary, Sir Edward Grey: "The lamps are going out all over Europe; we shall not see them lit again in our life-time". Britain declared war on Germany at 11pm on 4 August 1914 ushering in one of the darkest periods in our history.
Millions of people are expected to participate in LIGHTS OUT and hundreds of local authorities, iconic buildings, national organisations including the BBC and The Royal British Legion, parish councils and places of worship have already pledged their support. Iconic buildings such as Blackpool Illuminations, the Houses of Parliament, Eden Project, the Imperial War Museums and Tower Bridge will turn off their lights. The Royal British Legion has launched a campaign for at least one million candles to be lit across the nation and theatre productions including those of the National Theatre's War Horse, both nationally and internationally, will invite their audiences to take part in LIGHTS OUT after their curtain calls.
Each LIGHTS OUT art commission takes a unique approach to creating a light source to bring people together as the UK commemorates the outbreak of the First World War on the evening of 4th August. Welsh artist Bedwyr William's work will take the form of a large-scale light and sound installation presented at the site of the WW1 North Wales Memorial Arch in Bangor, commissioned with Artes Mundi; leading artist Bob and Roberta Smith's new large-scale work using thousands of candles will be created by a range of community based groups in Belfast, commissioned with Factotum. Across London a special project will be revealed on the night of 4th August.
Turner Prize-winning artist Jeremy Deller has created an original LIGHTS OUT digital artwork in the form of an app, which anyone can download for free. Over the days leading up to 4 August a new short film will be revealed each day, culminating in a film being revealed for just one hour from 10pm-11pm on 4 August.
LIGHTS OUT complements the candlelit vigil service to be held in Westminster Abbey from 10pm to 11pm on 4th August.
The 14-18 NOW programme is funded by £10 million granted from the National Lottery including The Heritage Lottery Fund (HLF) and Arts Council England (ACE) which are contributing £5million each.
For more information about LIGHTS OUT and to find LIGHTS OUT events in your local area click here.
Photo courtesy of LIGHTS OUT 14-18 NOW.