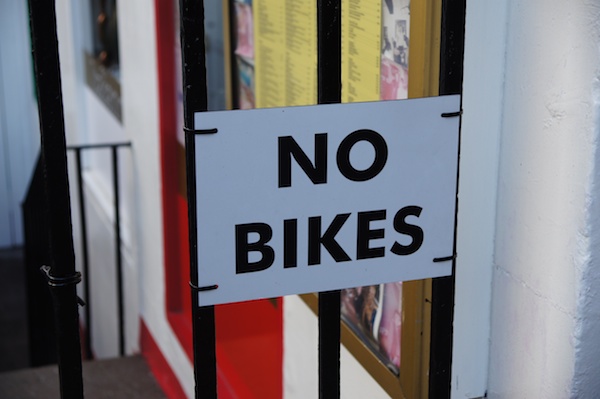 The council has put up three kinds of on-street cycle storage for cyclists to trial across the city. This newly-installed secure bicycle parking will soon be open for use in a cycling first for Scotland.
City of Edinburgh Council is trying to address bike parking issues amongst tenement residents.
The capital is the first local authority in Scotland to offer the facility to residents as part of a partnership with 
CHAMP
, a European project committed to promoting cycling provision in seven leading cities.
The different types of bike storage include lockers, hinged units and roll-top units – allowing the potential for wider use to be evaluated.
The Council is currently in the process of installing the mixture of units in five locations – four in the Southside (South Oxford Street, Warrender Park Crescent (2 sites) and Lonsdale Terrace) and one in the West End (Douglas Crescent).
Local residents are now able to join waiting lists to use the units, which are set to be open for storage by the end of August, and will be selected on a first come first served basis.
Transport Convener, Councillor Lesley Hinds, said: "We have pledged to promote active travel and sustainable transport, and such want to make cycling as accessible as possible for everyone here in Edinburgh.
"By making bicycle parking easier for those living in tenements we hope to encourage even more people to take up cycling, helping us to achieve our ambitious target to have 10% of all trips and 15% of journeys to work by bike by 2020."
A survey to assess the desire for bike parking last year showed a positive response from residents, who said on-street secure storage would keep stairwells clear of bikes and could be an incentive for people to take up cycling, amongst other comments.
Use of the parking will be free initially, though a small charge, around £5 a month, is expected to be applied eventually, to deal with maintenance and management of the facilities.
Evaluation of the scheme will continue throughout the trial period, with a report to go to the Transport and Environment Committee in a year's time including a recommendation on the potential for a city-wide roll-out.