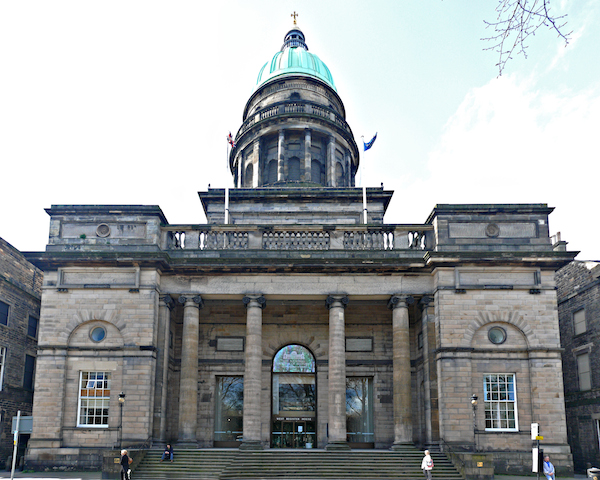 An exhibition will be launched from this weekend to celebrate one of our most notable landmark buildings in the city centre.
West Register House with its attractive green dome used to be a church. It was known as St George's, Edinburgh and was established as a place of worship in June 1814. To celebrate the fact that the building has now been there for two centuries,  there will be a special service today at 11am. The exhibition will then be open on weekdays from 10am till 3pm and you can also buy a booklet which tells the story.
St George's has a great story – a church populated by some outstanding Scots, placed in one of the great squares of Europe, Charlotte Square. The words and actions of many of these able people who were part of the congregation still resonate today.  Dr Andrew Thomson, appointed first minister in 1814 was the most powerful orator in the anti–slave lobby in Scotland.
At a time when church attendance owed much to social expectation, "the preaching of Dr.Thomson was like a bombshell falling among the people". His arguments were clear and copied by other campaigners.
Dr Thomson and his Precentor, R A Smith, revitalised Scottish church music and wrote melodies which are still sung today, including a tune known simply as St George's.
Researchers working on the exhibition have also discovered a 100 year old time capsule from St George's centenary celebrations in June 1914, just three weeks before the outbreak of WW1.
The building was closed down as a church in 1963 when the Church of Scotland discovered that it needed £80,000 worth of work. It has since become known as West Register House.
This is a photo of the front page of  the centenary roll created 100 years ago; a list of all members of the church as at that date was included in a time capsule, only to be opened now.