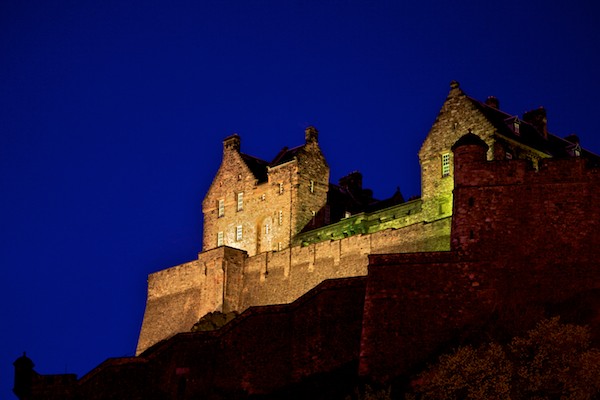 SATURDAY 21 JUNE 2014
Edinburgh Canal Festival: raft race, free boat trips, canoe taster sessions, stalls, canoe polo, music, dance, wee boat flotilla, face painting, water walkers, bouncy castle, model boats, classic cars & lots more.  12-4.30pm, Edinburgh Quay, Fountainbridge.  For more information, including how to enter a raft in the race, see website.  A non-profit community event co-ordinated by Re-Union Canal Boats.
Canal Festival Garden Party: stalls, refreshments, teddy bear exhibition and quiz, home baking, activities.  2-4pm, Polwarth Parish Church (in the garden if dry, in the hall if wet). £3 entry. Bring your own teddy bear.  Call 0131 347 2711 for information.
Grove Community Garden: as part of the Canal Festival activities, Grove 2 will be open to allow the public to see what can be done when a community comes together. Music from Singstream and other activities.  10am-4pm, Grove 2, Grove Community Garden, Gilmore Park, off Fountainbridge, close to the Lift Bridge on the canal (see website for map and bus routes.)
Leith Late 2014 starts today and continues on Sunday.  Lots of art, music, animation, film and more in various Leith venues, 5-10pm, see website for full details.
Gayfield Creative Spaces: Natasha Russell, Kalopsia and Broughton Designs – part of Leith Late 2014. 5-10pm, 11 Gayfield Square
Leith Late 2014 Afterparty with Holy Mountain, Adam Stafford and Numbers Are Futile.  9pm-1am, Thomas Morton Hall, Leith. Tickets on door (£7) or in advance from wegottickets (£6 + 60p booking fee)
Town Planner: imagine you were able to design a new town for Edinburgh.  What would you add?  Workshop for families looking at architectural designs to inspire you to create your own new town plan.  1.30-3.30pm, City Art Centre, Market Street.  Free drop-in session, no booking required.
Jenny Geddes: Unplugged.  Jenny Geddes was a market trader who is alleged to have thrown her stool at the head of the minister in St Giles Cathedral in objection to the use of the Anglican Book of Common Prayer.  This led to a riot and much more.  David Stevenson, Emeritus Professor of Scottish History at the University of St Andrews, talks about the tumultuous 17th century.  2pm, City Art Centre, 2 Market Street.  Free – book by emailing margaret.findlay@edinburgh.gov.uk or call 0131 529 3963.  In association with Previously……
Mixing the Colours: women writing about sectarianism. Writer Magi Gibson facilitates a free workshop for women with the aim of producing writing about women's experience of sectarianism. Glasgow Women's Library aims to uncover women's thoughts, voices and experiences and produce a publication featuring workshop writing.  1-3pm, Board Room, Central Library, George IV Bridge. Booking via eventbrite.
Leith At War: Citadel Arts Group presents a play based on living memories.  By Laura C Paterson and directed by Liz Hare. 2.00pm Leith Hub, 1-3 Leith Walk. Tickets £7/£5 from leithatwar@gmail.com or call 07412 064 992. NOTE: this is an afternoon performance.
Fete de la Musique: join the Institut Francais Ecosse to celebrate the longest day of the year.  This free party will showcase some seriously talented musicians, including Prairie Rose & the Wildwoods, Sea Bass Kid, Rosie Nimmo and Les Bof.  5-11pm, Institut Francais Ecosse, 13 Randolph Crescent. No tickets required.
Bike Station Dr Bike Safety Check: most minor problems can be fixed on the spot, with more major problems diagnosed and a bike 'MOT' provided. Chat to staff about cycle routes and travelling around the city by bike.  3pm, Fiveways Junction (see website for details and map.)  Part of Edinburgh Festival of Cycling.
Polish-Scottish Heritage Festival: a range of events over the weekend, some drop-in and some ticketed.  Drop-ins include arts & crafts fair, pop-up library, Polish-Scottish heritage exhibition,  a talk about the Scots in Poland, a folk music concert and music and crafts workshops. Summerhall, 1 Summerhall.  For times and further details of all events see website.

The Officer's Wife: a deeply moving documentary film portrayal of the Katyn Massacre and its aftermath. 2.30-4.30pm. Summerhall, 1 Summerhall. Free tickets from eventbrite.  Suitable for over 18s only.  Part of the Scottish-Polish Heritage Festival.
The Polish-Scottish Relationship: stories and reflections of love and loss, with Martin Stepek, author of 'There is Hope'  and Jenny Robertson, author of 'From the Volga to the Clyde.'   Summerhall, 1-2.15pm.  Free tickets from eventbrite.  Suitable for 12 years and over.  Part of the Scottish-Polish Heritage Festival.
Giving Nature a Home: a range of family-focused weekend wildlife activities with RSPB Scotland staff.  11am-4pm Royal Botanic Garden (check at reception for meeting place.)  All ages, free, no booking required.
Royal Botanic Garden Midsummer Late Opening: enjoy the gardens in the evening, join an attempt to break the world record for tree-hugging.  Live music, performances, Scottish Poetry Library, free entry to glasshouses until 9pm, cafes open for refreshments. Full programme on website.  6-10.30pm, Royal Botanic Garden. All ages, free and unticketed.
Corroboree at the Royal Botanic Garden.  (1) traditional Maori weaving using natural fibres drawn from the New Zealand flora, demonstrated by Veranoa Hetet, Maori artist and tradition-bearer. 10am-4pm Glasshouse Lawn. (2) Australian performance artists Ariel Killick and Jillibula will be animating the garden with a special performance on stilts, highlighting the importance of shared cultures. 6-8pm in the garden. Both events free, unticketed and suitable for all ages. The events are timed to coincide with the Queen's Baton Relay, and are part of the RBGE's celebration of our place in the heart of the Commonwealth.
Jamie King 'Mind Matters', Rosemary Taylor 'Nothing is Ever Black and White' and Sheila Masson 'Milk and Honey' – three new exhibitions.  10am-6pm,  St Margaret's House 151 London Road.