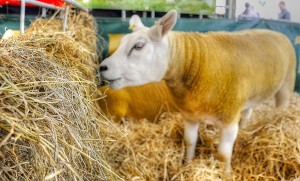 As one of Edinburgh's largest visitor events of the year, Police Scotland is urging people attending the Royal Highland Show this weekend to plan ahead to ensure an enjoyable and safe experience.
Superintendent Lesley Clark, from Police Scotland, is asking visitors to consider their transport arrangements in advance and highlights the bus link from the city centre direct to the gates of the show, details can be found at http://lothianbuses.com/news/article/take-the-bus-to-royal-highland-show-2014
She said: "With good weather forecast for this weekend, this is set to be a particularly busy weekend and there will inevitably be pressure of the roads network.
"We have put extensive traffic management plans in place and Police Scotland's Road Policing Unit is working collaboratively with the Council and other traffic operators to ensure the journey to and from Ingliston is as smooth as possible, but there will inevitably be delays due to the increased volume of traffic on the roads.
"Up-to-date travel information can be found on social media and Police Scotland is co-operating with partners by using #RHStravel2014 on Twitter.
"I am urging people who are travelling to and from the airport, particularly those catching flights, to leave extra time for their journey and to note that Edinburgh Airport are advising travellers to consider using the tram, which now terminates at the Airport, as an option."
She also advised visitors to the show to ensure they kept themselves safe by looking after personal possessions such as purses, wallets and handbags as well as personal electronic devices such as mobile phones and tablets; and for those drinking alcohol the message is to drink responsibly.
Superintendent Clark added: "Our primary focus is in keeping people safe. Police Scotland is there to help you have a safe and enjoyable day, or days, out at the Royal Highland show."