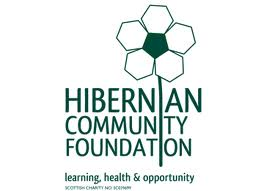 Hibernian Community Foundation, Street League Scotland and Edinburgh College are joining forces to provide personal development and IT learning opportunities in Hibernian Learning Centre in the South Stand at Easter Road Stadium.
Young people between the ages of 16 and 24 who are part of Street League's Stage 2 and 3 Academies in Edinburgh will be engaged in activities which help them focus on computer-based preparation for work and introduced to additional opportunities for further training or education.
They are supported by their Street League coaches, Edinburgh College Learning Assistants and Hibernian Community Foundation staff.
The joined up work becomes part of the portfolio of opportunities on offer through the Partnership between Hibernian Community Foundation and Edinburgh College.
The collaboration between Street League and Hibernian is evidence of the ethos of the Foundation to add value to existing activities and to work in partnership with others in order to achieve more.
To find out more about please emailinfo@hibernianinthecommunity.org.uk orsteven.jardine@streetleague.co.uk