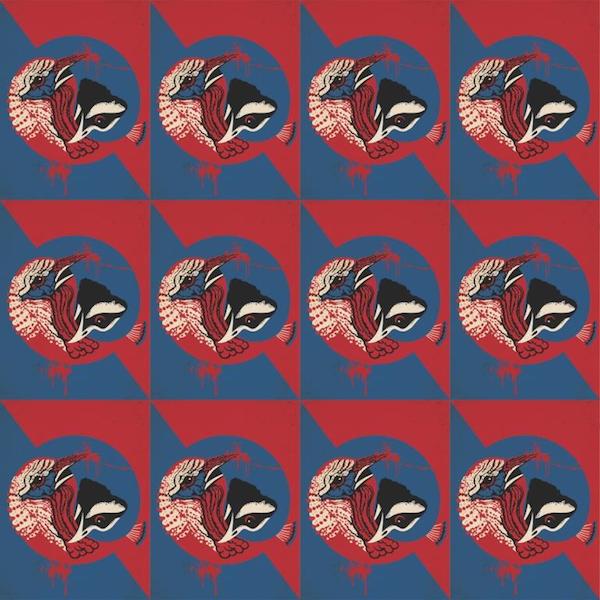 As the Commonwealth baton passed from India to Scotland, a new exhibition brings together designers from both countries for an international collaboration which explores the legacy of Scotland's Turkey red dye industry. India Street forms part of the launch events programme by Gayfield Creative Spaces in Edinburgh.
India Street takes its name from a terrace in the Vale of Leven in the west of Scotland which backs on to a former factory, once the biggest producer of Turkey red fabrics in the world with India its biggest export market. The exhibition examines The Bombay Sample Book, now held in the National Museums Scotland archive, which contains some of the many designs printed on to this signature red fabric.
Designers from Scotland and India are producing contemporary graphic and textile work in critical response to The Bombay Sample Book, with new imagery, form and meaning inspired by the original, bright, colourful fabrics.
Curator Katy West said:-"As well as presenting these newly commissioned print-based designs, the exhibition poses the question why such a fashionable international industry died out in the west of Scotland. It also asks what we can learn from it to make textile design more sustainable today."
India Street will also contribute to the conversations in the Gayfield Twilight Talks series. The exhibition will extend to online platforms, including Facebook, Twitter, Instagram and Tumblr, so it can be accessed from around the world.
India Street runs from Saturday 2nd August to Thursday 11th September 2014. Opening times are Thursday to Sunday, 11am to 6pm. Admission is free.
Gayfield Creative Spaces, 11 Gayfield Square, Edinburgh, EH1 3NT E: gordon@gayfield.co.uk
M: 07866 411 373
Website: www.gayfield.co.uk
Twitter: @gayfieldsq
Facebook: www.facebook.com/gayfieldsq