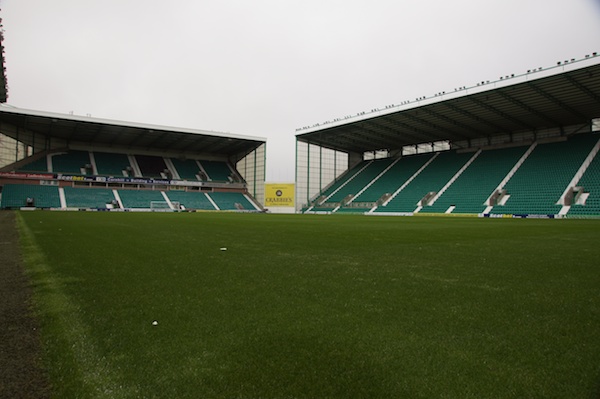 Hibs' Chairman, Rod Petrie had apologised to the supporters following the club's dismal season which ended on Saturday with a defeat to Kilmarnock, a result which means two games against either Falkirk or Hamilton to ensure top flight football in the capital next year.
The statement which was published on the club's website read; "Saturday's match against Kilmarnock was like our whole season in one match – commitment and energy from the players to put ourselves in a good position, but without a result. The team was driven on by passionate supporters who want the best for their team and the best for their club. The Club thanks you for playing your part."
"The league campaign is over. 11th in the table is a dismal outcome – well below what the Club expects and well below the capabilities of the management team and the players. We are sorry not to have achieved better results in 2014.
"In ten days we have a play-off to win over two legs. The players and the Manager need your support to make sure we take care of business on the field and finally put this season behind us.
"Looking ahead, 2014 will be a year of change for Hibernian. It has already been announced that Leeann Dempster is joining us as Chief Executive. That means day to day responsibility for running of the Club will pass to Leeann – a change which has been universally welcomed by Hibernian supporters.
"There are other changes in the pipeline too which will see further radical change at your Club both in the way that it organises itself and in the way in which it engages with the Hibernian Family and the wider community. Leeann will need your support to implement change.
"I have to ask for your patience and for your support for the team both on and off the pitch. We have to keep the focus of our attention on the team and on the sporting result we need. As we move through the summer and into the start of next season the wind of change will blow through the Club to enrich and reinvigorate it for the benefit of every Hibernian supporter."