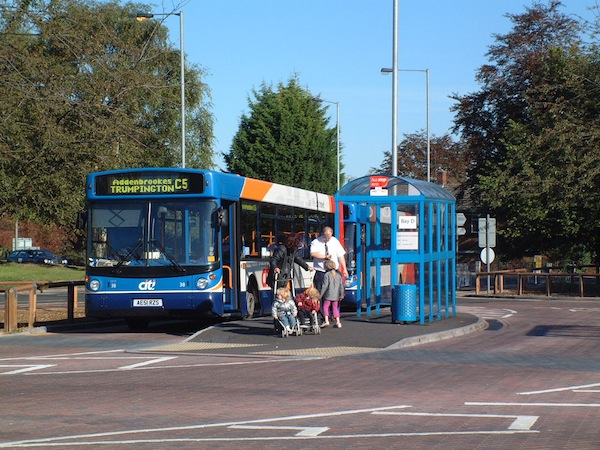 A few weeks back you reported that Stagecoach were to start a new 40 service from South Queensferry to Edinburgh. Well, normally bus companies receive bad press but the last two days have been fantastic and I feel it should be reported. Please find below an email I have sent Stagecoach regarding FANTASTIC customer service.
Good Evening Stagecoach

After years of having to put up with a rubbish service 43 from First Bus today I have to commend you for giving us folks of South Queensferry a "Refreshing Change".

Day 1: I proceeded to jump on your 40 service from Dalmeny on Monday's launch day with my voucher in hand and then to be told it was free by the lovely polite female driver was music to my ears even though I had my voucher. A nice warm bus and smooth drive was had into Edinburgh. On my return at around 15:55 from Edinburgh the driver went the wrong way (Took a 40 the 40A route) and seemed a bit stressed but hey it was the first day and these things happen, just a longer ride as I was headed for Echline.

Day 2: I opted for the 7:19am from Dalmeny again with voucher in hand to be greeted by a driver who seemed to be on happy pills for the time of morning, it was an excellent text book customer greeting. I handed my voucher over, he explained that it could be used on both the 40 and 40A services as well as any Stagecoach service from Edinburgh to the Road Bridge. He did this with every passenger who handed him a voucher and answered most questions fired at him Again a nice smooth drive on a warm bus was had. I asked him for his name as I got off and was told Barry.

I opted for your 16:25 40 service from Edinburgh to be greeted again by a happy driver, not as chirpy as Barry this morning but well above what we are used to. Could have been a bit more cheery – or am I now expecting too much? Time will tell..

It's only the second day and your company and staff have been outstanding, Stagecoach are the talk of the town and nearly everyone has said that the buses are better, cleaner and the drivers are so much friendlier and the buses have WIFI. I gather First are planning to pull out and I hope that you can keep up the high standards set so far and keep up the good work. I will tell everyone I can about my experience so far. My only complaint is that you don't supply plastic wallets with the tickets where First do! Any chance these could be supplied please?

Keep up the good work,

George Stewart.
Submitted by George Stewart