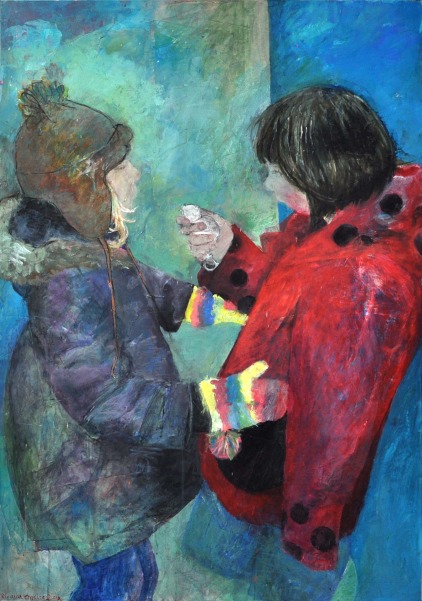 Many of Scotland's leading artists have come together in Edinburgh to support Barnardo's Art Show 2014, 14 – 16 March to raise funds for the children's charity.
The exhibition will feature over a hundred pieces of work donated by around 30 artists from Scotland's established art community, including Alison Watt, Chris Bushe, Jack Morrocco,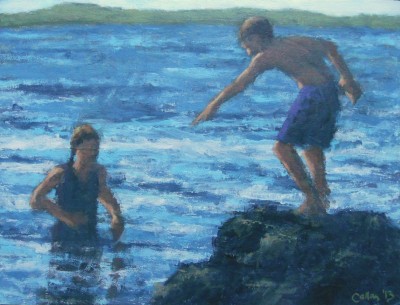 Local talent will also be on display by way of up-and-coming young Edinburgh artist Ele Alba Erskine (23) who revealed her art is based on her devastating experience of being diagnosed with a brain tumour at the age of nine, Henry Kondracki (61) born, bred and based in Edinburgh, the city features prominently in Henry's work, often bringing a fresh perspective to familiar scenes and Damian Callan(54), born in London but trained in Edinburgh and returned to Tutor at the Leith School of Art and The National Galleries of Scotland. Capturing children in play in his art fits well with the children's charity.  Damian has supported the charity for a number of years raising over £20,000 to date.
The art on display covers a diverse range of themes and styles and a price range which will suit everyone's budget. The exhibition will open on Friday 14 until Sunday 16 March 2014, from 10am until 4pm.  Exhibits are also available to view online at  www.barnardos.org.uk/barnardosartshow2014   For more information please call Diane Alton on 0131 446 7010.