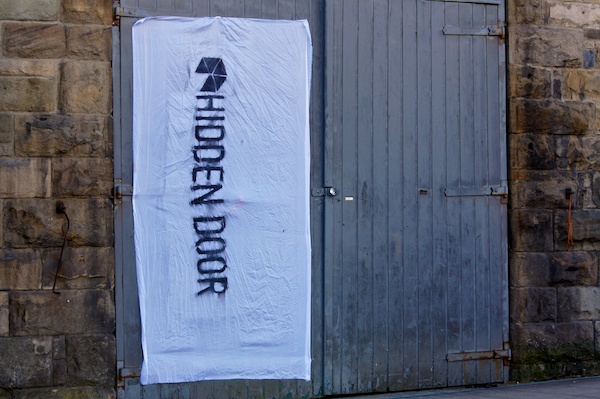 Hidden Door is a unique arts festival that will temporarily transform the 24 disused vaults in Market Street, Edinburgh from today until 5 April 2014 into a bustling hub of art, music and creativity for some 5,000 people to enjoy over the course of 9 days. There will be over 80 visual artists exhibiting, 50 live music acts, 40 film makers, 30 poets and performers, 20 animators in addition to 2 bars, a theatre and a cinema.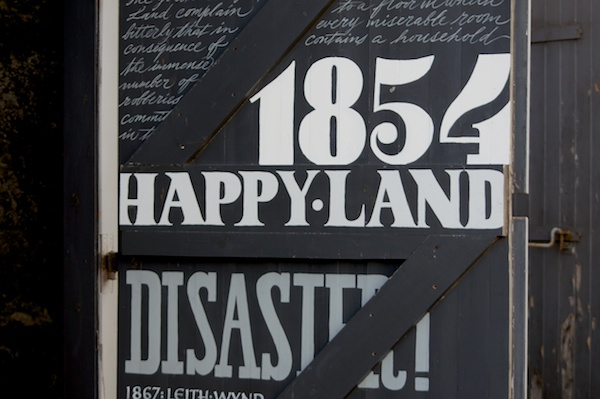 This is a very exciting, one-off opportunity to occupy these iconic vaults before they are stripped bare again, and given back to the council to ultimately be handed over to property developers and turned into part of the Caltongate project which has already caused so much controversy over the years.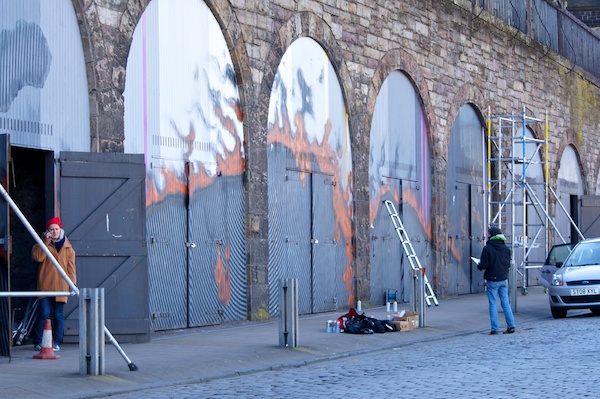 Hidden Door has seized the opportunity to use this space to showcase the creative talent breaking through right now across Scotland, bringing it to life and showing what is possible if we apply a bit of creative imagination to the incredible spaces our city has hidden away.
This slideshow requires JavaScript.
Hidden Door has achieved all of this entirely through the work of volunteers, and without any state funding. All the contributors donate a small deposit to raise capital, and share their resources to make it happen. It is exactly what Edinburgh, the capital of culture needs – an artist-led project that brings the old historic city to life with new ideas, and fresh vision using a space which has hitherto been ignored.
The Edinburgh Reporter has visited the vaults a few times over recent days to capture what is going on in advance of the opening tonight when all will be revealed!
We will have more photos, some audio and video of what you might be able to see, but the full programme for each day is on the Hidden Door website.